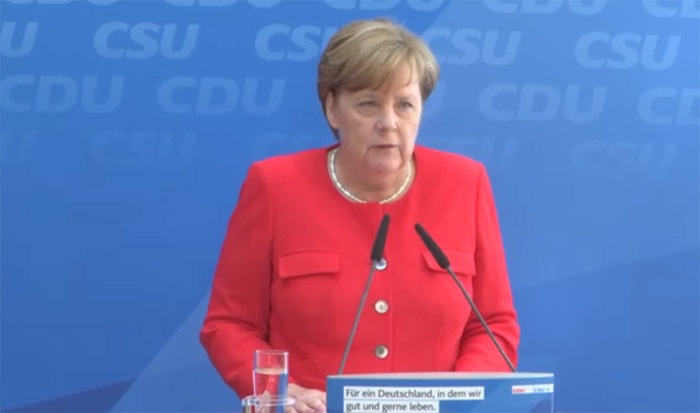 Covid, Germany in lockdown until 18 April. Merkel: 'Very serious situation'
Germany in lockdown because of Covid: "The numbers are growing exponentially because of the British variant," said Merkel
Germany extends lockdown regime until 18 April and asks citizens to stay at home
This was announced by Chancellor Angela Merkel at a press conference late yesterday evening, at the end of an 11-hour meeting with the presidents of the 16 Lander.
According to the head of government, the situation on the Covid front is "very serious". "The numbers are growing exponentially because of the English variant," Merkel said, stressing the risk that the trend could cause the vaccination campaign to fail.
Germans prepare for Easter lockdown: masks in private cars in Germany
Between 1 and 5 April, contacts will be reduced to a minimum and only food shops will be open. Churches will be asked to conduct services online.
Travel abroad is not recommended: anyone flying back to Germany will have to be tested before the flight.
In the Lander with the highest incidence of infections, restrictions will be further tightened.

Measures include the introduction of a curfew and the obligation for passengers to wear masks even in private cars.
Read Also:
COVID-19, In Germany The Response Of The Rescuers: The 37 ADAC Helicopter Rescue Stations On High Alert
Germany, Hanover Fire Brigade Test Fully Electric Ambulance
HEMS, ADAC Air Rescue Project In Germany For Transporting Patients In Need Of Blood By Helicopter
Firefighters – Civil Protection In North Rhine-Westphalia (Germany): Federal State Opts For MAN TGM With Allison Fully Automatic Transmission
Source: