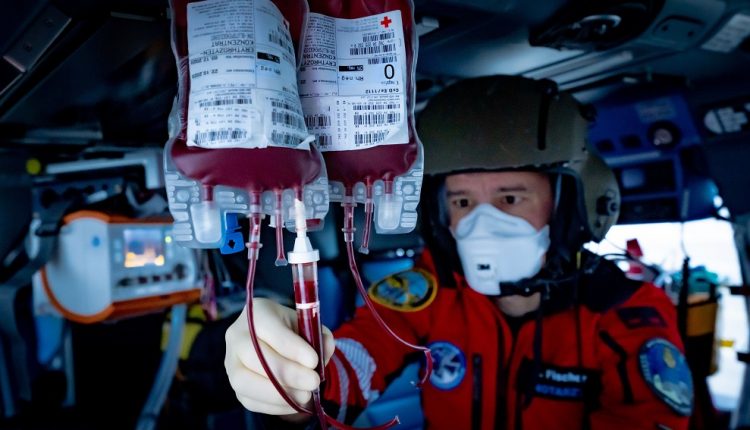 HEMS, ADAC Air Rescue project in Germany for transporting patients in need of blood by helicopter
Helicopter and blood transport, ADAC Air Rescue (Luftrettung) pilot project with Bundeswehr hospitals in Ulm and Koblenz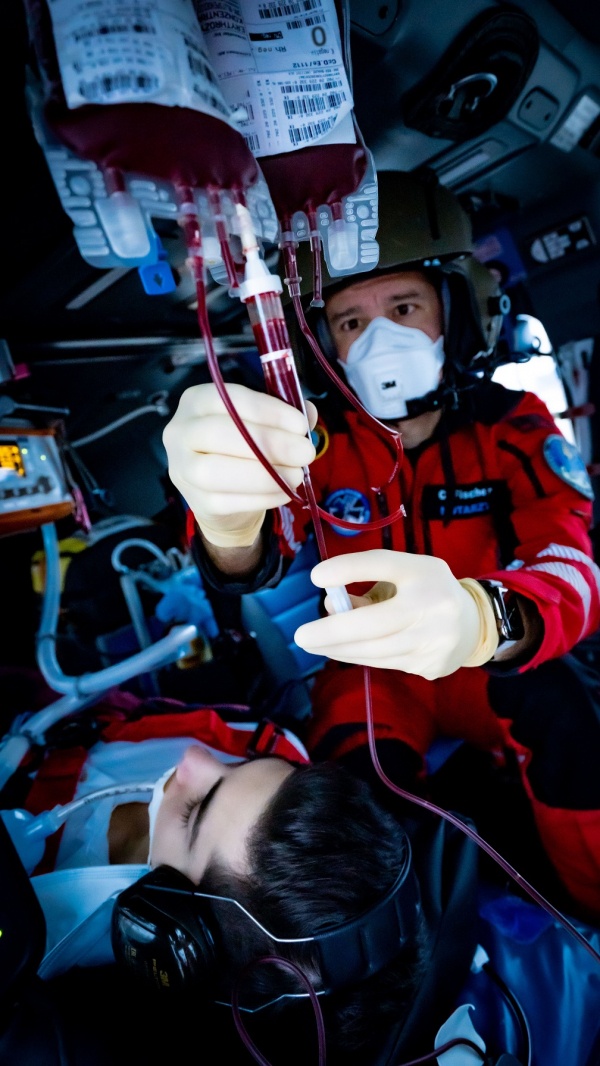 Further progress in treating patients from the air: the ADAC rescue helicopters "Christoph 22" in Ulm and "Christoph 23" in Koblenz now have blood coagulation products on board for their emergency medical missions.
In this way, seriously injured people with massive blood loss can already be supplied with blood at the site of action and blood coagulation can be supported at an early stage.
Particularly in the case of work and road accidents in rural areas, those responsible expect advantages for patients because of the long transport time to an appropriate clinic.
Two helicopters are going to be the first ADAC helicopters to carry the red blood cells and blood clotting products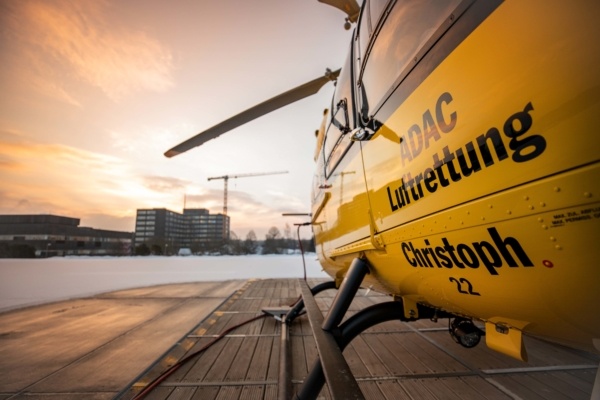 As so many of ADAC's callouts are to work and traffic accidents in rural areas, the fact that medics can now administer blood and blood clotting products at the scene of the accident will undoubtedly be of benefit to patients – who may otherwise have had to wait longer before such lifesaving care could be given.
Bundeswehr Hospital in Ulm and the Bundeswehr Central Hospital in Koblenz have significant experience in the military medical transfer sector, and are thus ideal partners with which to introduce the blood supply, noted Frederic Bruder, Managing Director of ADAC Air Rescue.
Successful pilot in carrying blood products onboard helicopter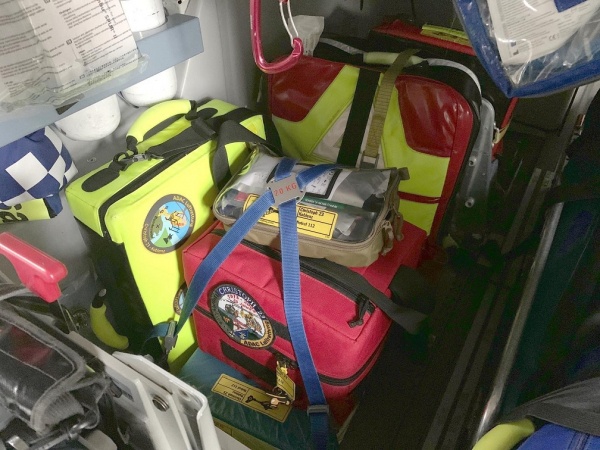 Professor Dr Matthias Helm, Senior Physician and Director of the Clinic for Anesthesiology, Intensive Care Medicine, Emergency Medicine and Pain Therapy at Bundeswehr Hospital, started the pilot project in August 2020.
He commented: "Uncontrolled bleeding as a result of a serious injury in accidents is the leading cause of death in patients under the age of 45.
We can reach such patients very quickly by helicopter and, with the early administration of red blood cells and coagulation factors, we can relocate another component of intensive care medicine from the clinic directly to the deployment site."

New research into effect of helicopter on red blood cells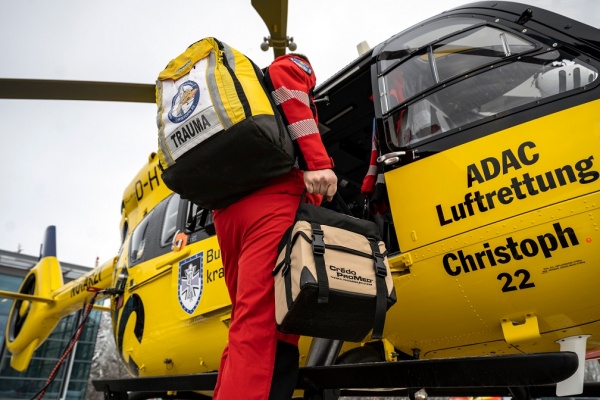 In Koblenz, research is also being conducted into the extent to which the shape and size of red blood cells change due to the vibrations of the helicopter in which it is being carried. Colonel Dr Willi Schmidbauer, Director of the Clinic for Anaesthesiology, Intensive Care Medicine and Emergency Medicine in Koblenz, commented: "A characteristic feature of air rescue that has been in existence for over 50 years is to bring a highly qualified medical team to the patient and provide them with excellent care. With the blood supply, we are now scientifically investigating another possibility of increasing this quality of care."
Both ADAC air rescue stations will report on their first experiences with the project in spring 2021
More and more air ambulance helicopters around the world are carrying blood and blood products onboard the helicopters, but it is a challenge for operators to manage the logistics of such an operation, as AirMed&Rescue found out.
Read Also:
Hems, Germany ADAC Luftrettung Publishes Multicopter Study / PDF
COVID-19, In Germany The Response Of The Rescuers: The 37 ADAC Helicopter Rescue Stations On High Alert
EMS In Ireland: The First Emergency Aeromedical Service Delivered Its 3000th Patient
Source:
ADAC Luftrettung official website