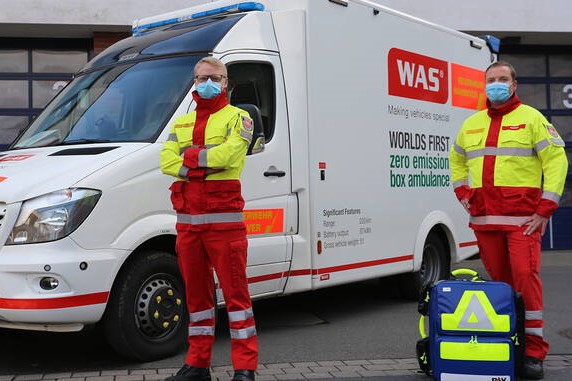 Germany, Hanover Fire Brigade test fully electric ambulance
Hanover, a fully electric ambulance goes into service: the German fire brigade on duty in the capital city of Lower Saxony tests it.
For the first time, in the rescue service of the state capital, the Hanover fire brigade has started to use the prototype of a fully electric ambulance.
Electric ambulance, the Hanover Fire Brigade tests the rescue vehicle in urban settings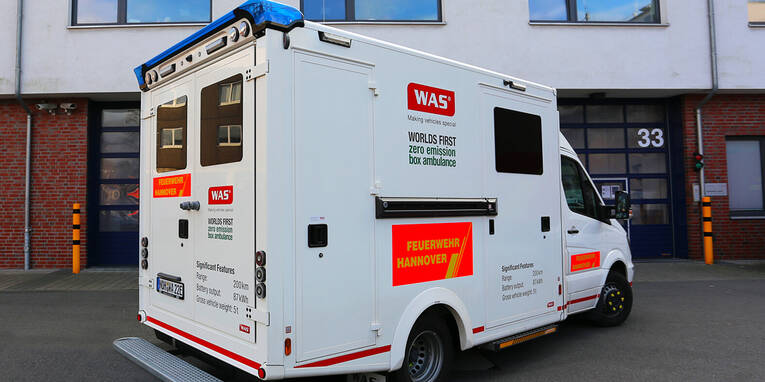 The vehicle has been developed by Wietmarscher Ambulanz- und Sonderfahrzeug GmbH (WAS) and is available to rescue workers in Hanover for an intensive practical test that will last until the end of November.
The E-Sprinter developed by WAS can reach a maximum speed of 120 Km/h and, fully charged, has a range of autonomy of 200 Km.
The eRTW can be recharged at existing charging points in fire and rescue stations as well as in emergency hospitals.
In case of charging problems for the electric ambulance the power will be supplied by a second diesel ambulance.
A diesel-powered backup ambulance can always be used as a backup and background vehicle if several missions prevent sufficient recharging in a short time.
If the operational scenario, therefore, leads to places without charging columns, the problem would be solved by "absorbing" the energy from this second ambulance.
The University of Applied Sciences Hannover is involved as an additional project partner in testing the eRTW.
The Institute for Construction Elements, Mechatronics, and Electromobility record the driving data obtained from the prototype in the practical test and scientifically evaluates them at multiple levels.
Diesel ambulances, currently in service with firefighters, are normally used for up to eight years and travel up to 380,000 kilometers in large cities with approximately 25,000 deployments.
The load on technology during emergency travel is three times greater than in commercial use.
In this regard, the upcoming eRTW test in Hanover under metropolitan conditions is seen as a special milestone from both the manufacturer's and user's point of view.
Read Also:
EMS In Japan, Nissan Donates An Electric Ambulance To Tokyo Fire Department
First Electric Ambulance In The UK: The Launch Of The West Midlands Ambulance Service
Emergency Care In Thailand, The New Smart Ambulance Will Use 5G To Enhance Diagnosis And Treatment Procedures
Source: