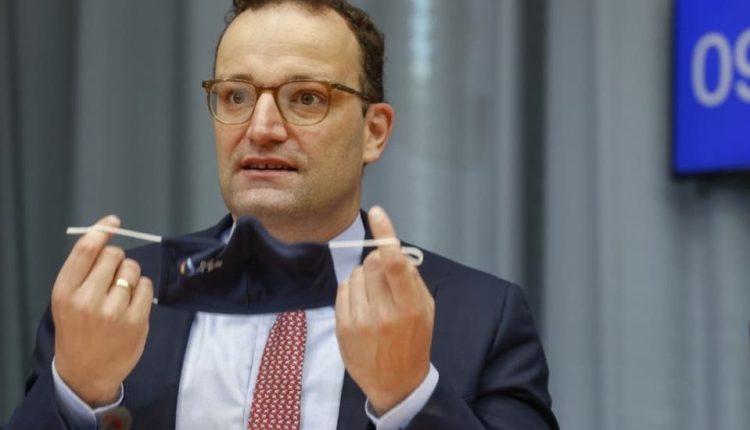 Covid in Germany, Health Minister: 'By the end of winter, Germans vaccinated, cured or dead'
Covid in Germany, in Saxony 'health situation is so bad that there is a risk of having to resort to triage in the ward'
Germany: 'By the end of winter almost all Germans will be vaccinated against Covid, cured or dead'
Germany's Health Minister Jens Spahn made the dramatic appeal to citizens at a press conference in Berlin to vaccinate against Covid-19.
The government official added: "This with the delta variant is very likely. It is very likely that unvaccinated people will contract the coronavirus.
On the subject of the planned booster dose for many Germans vaccinated with Biontech-Pzifer, Spahn reassured his compatriots: 'Moderna,' he said, 'is a good, safe and very effective vaccine.
The German Health Minister then announced that Germany will have 2.4 million doses of the Biontech-Pfizer vaccine available for children aged between 5 and 11 years as of 20 December, saying that authorisation from the EMEA would arrive this week.
However, Jakob Maske called for calm.
The president of the paediatricians' association asked doctors and parents to wait for the independent Stiko commission to make its decision.
Covid, increasingly alarming news from Saxony (Germany)

According to the president of the regional chamber of physicians, Erik Bodendieck, 'the health situation is so serious that there is a risk of having to resort to triage in the ward'.
Bodendieck added that 'if this does not change, we will have to think about who should be treated and who should not'.
In the meantime, Germany has set yet another negative record in terms of infections.
The Robert Koch Institut has counted 30,643 cases in the last 24 hours.
This is much higher than the 23,607 people infected last week.
Read Also:
Covid In Europe, In Austria Lockdown For Unvaccinated. In France, Masks Are Back In School
Covid/Italy, The Anaesthetists' Alarm: "Intensive Therapies Risk Clogging Up Within A Month"
Source: