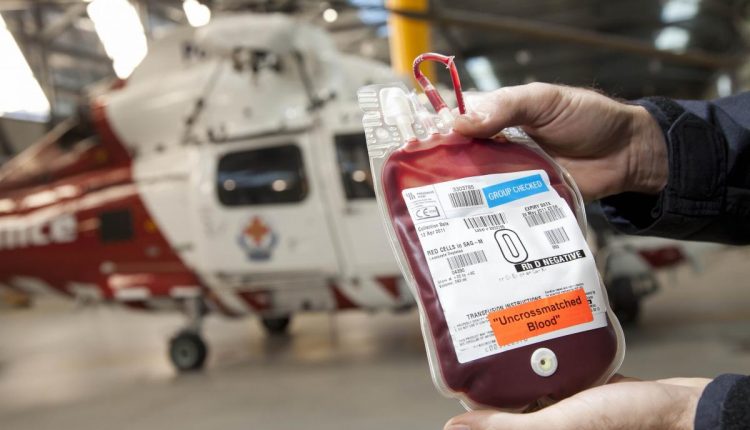 Crisis in Ukraine, call for blood donations: enough bags only for peacetime
The worsening crisis between Ukraine and Russia is prompting local authorities to appeal for blood donations, in the hope that it will not be needed
Ukraine, what is the situation with blood supplies?
As elsewhere in the world, the Covid-19 pandemic has led to a sharp drop in blood supplies.
But the bags could prove vital in treating those injured in a conflict between nations.
"Blood is such a magical medicine! It is impossible to produce it. And if a donor doesn't come or don't give blood, you simply won't get it," said Tatiana Kanchura, coordinator of the AU Donor Project in the south-eastern region.
In peacetime, a transfusion of donated blood components saves victims in accidents and complex operations and, in wartime, helps resuscitate the wounded.
"Every year, according to Ukrainian law, regions plan their projected needs.
This need also takes into account a certain percentage in case of emergencies, martial law, etc.
Now the planning period is underway," said Deputy Director General of the Ministry of Health's Transplant Coordination Centre Alexander Sergienko.
And it will last until the end of March.
According to WHO recommendations, cities should have a blood bank, a reserve in case of emergency with an average of 12 millilitres per person.
But the centres where this can be done and where it is stored for at least some time are few in any area.
Ukraine, every day up to 60 blood donors come to the Kyiv City Blood Center
There is no shortage of blood in the capital.

In total, all points in the capital accept up to 2,500 donors per month.
Therefore, up to 1,125 litres of blood are collected in the capital in an average of 30 days.
This is sufficient for urgent needs.
But in the event of hostilities, they are prepared to increase the volume.
The action plan for blood transfusion centres has already been announced by the Ministry of Health.
"If there are 50-60 donors a day, it's more or less calm and if there are around 100 every day, it will be a situation with an advance supply," said Nadiya Hrinko, head of the transfusion care department at the Dnipropetrovsk regional blood transfusion station.
A call to arms, this time metaphorical and peaceful, which the Ukrainian authorities hope will be heeded.
Read Also:
Emergency Live Even More…Live: Download The New Free App Of Your Newspaper For IOS And Android
No Longer Just Ambulance Drivers: EU And UNDP Join Forces To Train Paramedics In Eastern Ukraine
Ukraine, A Brochure On What To Do In Case Of Emergency Or War: Advice For Citizens
Ukraine, France To Provide Firefighting And Rescue Equipment Worth Over €300 Million
Ukraine, A Course For Women On How To Survive In The City In Case Of War And Emergencies
Source: