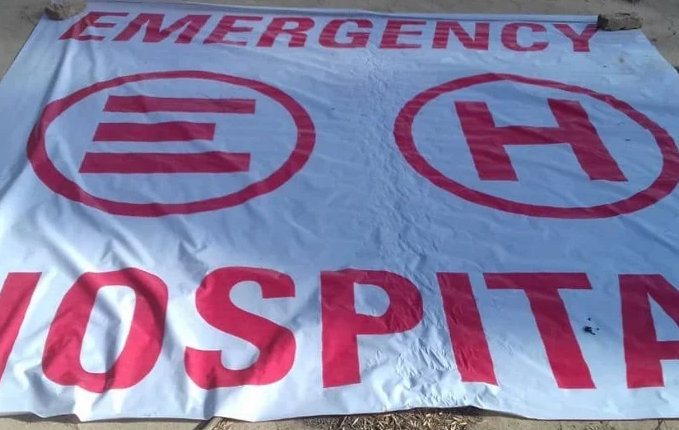 Emergency, medical coordinator in Kabul: "Emergency is not in Afghanistan to judge"
Zanin: "Emergency is not in Afghanistan to judge, we are not interested in good or bad people, we do not ask people who come to the hospital why they have been injured, we are not interested, our job is to get them out alive"
This is what Alberto Zanin, a nurse from Valle d'Aosta and Emergency's medical coordinator at the hospital in Kabul (Afghanistan), said
Zanin has just returned to the Valley from Afghanistan, during the event "Bare-faced, human rights and borders in Afghanistan 2021", staged yesterday at the Cittadella theatre in Aosta.
In Afghanistan, especially in Kabul and the districts, 'there is now a peaceful situation, admissions of war-wounded patients are decreasing and we are starting to treat car accident victims,' Zanin added.
There are three hospitals run by the humanitarian association Emergency in Afghanistan
One is in Kabul, one in Lashkar-gah is dedicated to emergencies and a third in Panshir is dedicated to births and surgery.
During the rise of the Taliban to power, "we lived through three weeks of hell", said the nurse from Aosta Valley.
In the hospital of Lashkar-gah, "our staff slept inside, rockets and bullets fell into the structure which was always full, every free corner was good for putting a bed there".

The situation is similar at the hospital in Kabul, a perennially armed city, where even today we still have war wounded, while in Panshir, gynaecology and obstetrics admissions have decreased because people were afraid to be admitted, insecurity reigned, but now they are recovering.
At this moment, Zanin concluded, 'we need to forge new relations with the new authorities, to take up again a series of works with this previous fake government that had to be stopped and now must be resumed in another formula, for us it is a challenge in practical terms'.
Read Also:
Afghanistan, The Taliban Enter The Panshir Valley: Emergency's Hospital In Anabah Is Reached
Francesco Rocca (President Of The Red Cross): 'The Taliban Are Letting Us Work In Afghanistan'
Afghanistan, Extreme Challenges As Told By Nurses
Source: