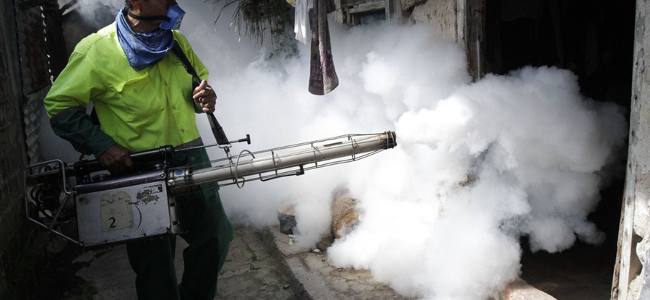 India, dengue epidemic: 67 people dead in Uttar Pradesh
A dengue epidemic broke out in India during the monsoon season: the local authorities sent out a search team and established an anti-mosquito pest control programme
India, 67 dead in Uttar Pradesh due to dengue epidemic
The Indian district of Firozabad, in Uttar Pradesh, is facing a dengue epidemic, and the districts of Mathura, Etah and Mainpuri are also experiencing a similar situation.
Three doctors, including the official in charge of Firozabad district, have been suspended for negligence.
The Indian Council of Medical Research has sent a team of experts to the district to identify the mosquito larvae responsible for the transmission.
In Mathura district, some villages staged a hunger strike after a child died of dengue.
Dengue: 11 deaths in the area since yesterday
Local residents broke their fast after politician Karinda Singh intervened.

In response to the outbreak, the state government has said it will launch a programme under which health workers will have to identify and distinguish people suffering from dengue from those affected by Covid-19.
The intervention will start on 7 September and continue till 16 September.
In towns where infected cases are found, mosquito control will be carried out for the affected area or the entire village.
Read Also:
Covid, WHO: 'United States With Most Infections, Then India And United Kingdom'.
Not Only COVID-19: What Are The Most Dangerous Viruses And Bacteria In Bangladesh Today?
HDI To Conduct Second Set Of Dengue Fever Clinical Trials
Source: