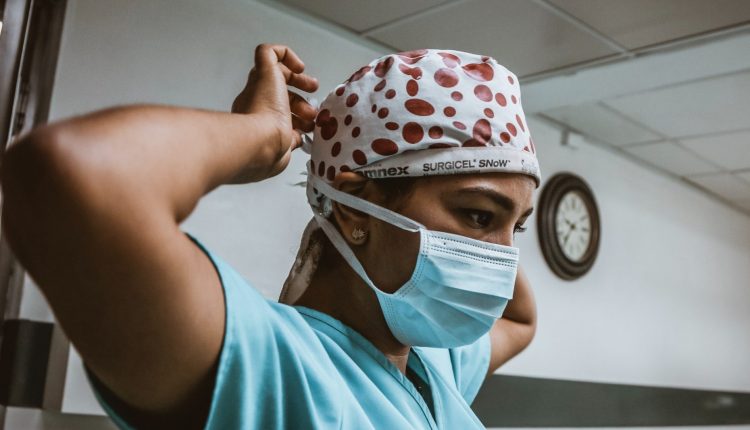 Nurses in the UK: what do they do and how much do they earn?
Nurses in the UK: what do they do and how much do they earn? Nurses are highly skilled, academically capable, compassionate individuals working in the healthcare sector.
Nursing is a challenging job, with changing demographics for older adults, the re-emergence of diseases and conditions which were once thought to be defeated by vaccines and antibiotics.
Nurses give care, they are compassionate; they laugh, cry, share joy and sadness; and know the people who they are looking after.
This doesn't accompany most professions.
Each day is different sometimes stressful and sometimes rewarding.
How to become a Nurse in the UK? What training path do Nurses follow?
Nursing is the UK's most employable type of degree. 94% of students get a job within six months of finishing their course.
Students with a nursing degree qualify for various positions in NHS.
Nursing degrees give lots of practical hands-on experience with patients in hospital and community settings.
To become a nurse, the main route is through a degree course at university.
For entry requirements and eligibility, it is important to check with universities.
The eligibility criteria are a minimum of five GCSEs at grade 4/C or above.
These should be in English language or literature and a science subject.
Two A levels or equivalent level 3 qualifications for an undergraduate degree.
Some universities may ask for three A levels or equivalent.
If one has a degree, then it is possible to study for a postgraduate qualification.
Nursing degree apprenticeships are given by some employers.
Students decide the field of nursing according to their interests.
The fields in which nurses works in the UK
Broadly there are four nursing fields that students can explore.
Adult nursing
In adult nursing, nurses work with adults of all ages.
Patients may be suffering from one or more long or short-term health condition like heart disease, injuries from an accident, pneumonia, arthritis, diabetes or cancer.
Nurses work in a variety of settings which includes hospital wards, outpatient units, patients' home and clinics.
They are a part of the multidisciplinary teams with other professionals such as occupational therapists, pharmacists, radiographers and healthcare assistants.
Nurses work closely with patients' families and carers.
Children's nursing
Child nursing involves nursing a sick newborn to nursing an adolescent road accident victim.
Nurses get a chance to make a difference in the lives of the children, a high degree of flexibility and a career with excellent employment prospects.
Nursing a child is not as simple as it looks, children have very specific health needs.
Nurses need to understand how a child's life shapes up, minimizing the impact of illness.
Nurses work closely with the parents or guardians.
Nurses can further progress and specialize in fields such as health visiting or school nursing.
They can also move to management, teaching or clinical research.
Learning disability nursing
Learning disability nurses play a vital role in working with children having a learning disability.
They are living longer, more fulfilled lives into adolescence, adulthood and older age.
The work of a learning disability nurse involves:
Improving or maintaining a person's physical and mental health
Reducing barriers help in living an independent life
Supporting them to live a fulfilling life
Learning disability nurses also help people to learn the skills needed to find work.
This would help them to lead a more independent and healthy life and can relate to others on equal terms.
Nurses work in a range of settings, like people's homes, education, residential and community centres and hospitals.
They may work in shifts to provide 24-hour care.
Many  times nurses work as part of a team including GPs, psychologists, social workers, teachers, general practitioners, occupational therapists, speech and language therapists and healthcare assistants.
Mental health nursing
Mental Health Nurses build effective relationships with people who use mental health services.
They actively build a relationship of trust and care with their relatives and carers.
Nurses help one to take medication correctly in some cases while advising about relevant therapies or social activities in others.
Success comes when nurses establish trusting relationships quickly and to help individuals understand their situation and coming up with the best possible solutions.
Mental health nurses are trained in a legal context as well so that they can identify whether someone may be at risk of self-harm.
Mental health nurses work in hospitals, for example in a psychiatric ward or specialist unit, in a community health centre or at a patient's residence.
In a residential setting, nurses work in shifts and provide 24-hour care.
What is the average salary of nurses in the UK?
According to recent statistics as of April 2020, a new nursing graduate Band 5 NHS Nurse will earn £24,907.
Most nurses work for the NHS once qualified. Some nurses also work at a private healthcare setting.
Salary in a private setting varies according to expertise and experience, but as a starting wage nurses earn between £25,000 – £30,000 per annum. More broadly, the average salary for a Nurse is between £33,000 and £35,000.
What are the employment numbers for nurses in UK?
According to a study published in kingsfund.org in 2020 there were 669.6 thousand nurses approx. working in the UK.
In March 2019 the number of doctors working was around 112,031 doctors, 311,380 nursing staff and 34,556 managers in the NHS out of a total workforce of 1,093,638.
Article for Emergency Live by Irawati Elkunchwar
Read Also:
COVID-19 Variant, How Do Intensive Care Units Work In The UK?
Sources:
https://www.healthcareers.nhs.uk/
https://www.nuffieldtrust.org.uk/