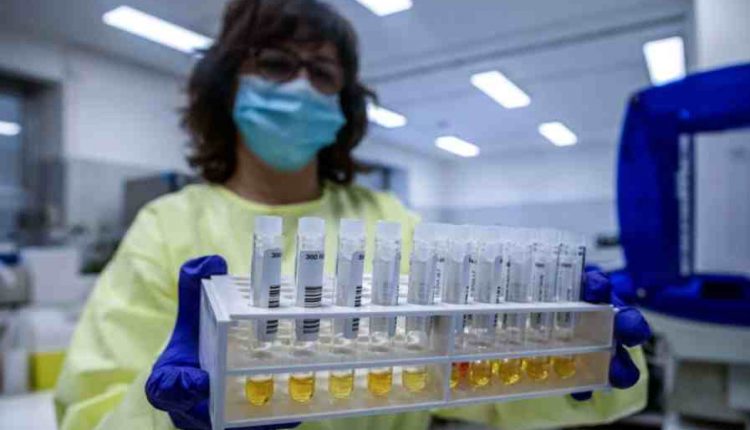 Questions on Novel Coronavirus testing? John Hopkins University replies
The Novel Coronavirus is still among us and everyone worldwide and tests are on their way to give more explanations as possible. John Hopkins University answered many questions on COVID-19 testing and gave also the answers.
John Hopkins University has started the research on the novel coronavirus and gave also many answers on it. Today we wish to share with you the list of the most frequent questions on COVID-19 testing.
Who started the Testing Insights Initiative and why?
It was born by the support of Bloomberg Philanthropies and the Stavros Niarchos Foundation. They are long-term philanthropic partners of the university, in addition to the encouragement from Senator Mark Warner. The COVID-19 Testing Insights Initiative reflects an interdisciplinary collaboration between several groups at Johns Hopkins University. Among which we have, the Bloomberg School of Public Health, Applied Physics Laboratory, Center for Health Security, Center for Systems Science and Engineering (CSSE) in the Whiting School of Engineering, and the Centers for Civic Impact, which is supported in part by Bloomberg Philanthropies.
Atlantic's COVID Tracking Project, ESRI and the JHU Sheridan Libraries provide data and technical support, while policymakers from across the country, including at the federal level have sought a centralized hub for information and data about testing. They are in charge to evaluate plans of re-opening for economies and craft policy responses to counter the spread of the disease.
The new Testing Insights Initiative will provide such a resource and help guide leaders as they consider how and when to re-open.
How is COVID-19 diagnosed? – John Hopkins University against coronavirus
PCR-based methods are at the base of almost all diagnostic testing for COVID-19. These methods can only diagnose someone with COVID-19 if they are actively infected. In the United States, most diagnostic tests for COVID-19 test nasopharyngeal or oropharyngeal specimens (nose or throat swabs), currently. Then, the FDA granted Emergency Use Authorization to a laboratory to test patients' saliva.
John Hopkins University: what are the limitations to COVID-19 diagnostic tests?
With any diagnostic test, there is the potential for false negatives or false positives. For existing COVID-19 tests in the U.S., there have been reports of false-negative tests in some patients. False-negative tests can occur if a specimen was not properly obtained or if a patient was tested too early or too late in their infection. Laboratory error is also a possible cause of false-negative test results. Conversely, false-positive reports are less common.
Who should be tested for coronavirus?
John Hopkins University reports that individuals who have symptoms of coronavirus should be tested so that they will know if isolate themselves from others. Testing asymptomatic people is also indicated. Recommendations regarding who should or who can be tested change state by state. However, current limitations in testing capacity have restricted who may be tested for COVID-19.
It happens that some states with large numbers of coronavirus cases requested that who is allegedly experiencing COVID-19 symptoms, avoid health facilities unless they experience severe symptoms. This should happen because these individuals allegedly have coronavirus.
What are serology tests and how are they used?
They are blood-based tests and they can be used to detect particular pathogen into people. Serology tests work as controllers of antibodies or specific proteins produced by the body in response to an infection. That is why it can be helpful in determining whether someone was infected in the past with the coronavirus, whether or not they ever developed symptoms of the disease.
On the other hand, the PCR tests used to diagnose active cases of COVID-19 can only indicate the presence of viral genetic material during the period of active infection and do not indicate if a person was infected and subsequently recovered.
John Hopkins University: the limitations of serology tests for coronavirus and the time to get results
In order to perform tests and diagnosis on coronavirus, labs must ask Emergency Use Authorization (EUA) from the FDA permission. Serology tests, unlike PCR tests, cannot be used to diagnose current has the COVID-19 disease. While infected people are presumed to have some immunity, it is unclear how much and for how long.
FDA has granted regulatory discretion to any company that develop serology tests and does not require them to apply for a EUA. As a result, there has not been a formal evaluation of the performance of serology tests that are currently available. Some reports have raised concerns about the validity of serology tests currently being used. The NIH, FDA, CDC, and academic investigators are in the process of validating serology tests.

About the time test, it is very important to considerate it. It is, at the same time, very important, to know results in proper time to support public health measures to control COVID-19. The sooner patients receive test results, the sooner infected individuals can be isolated and break the transmission chain.
Currently, the time to get testing results in the US can vary based on several factors. Different testing technologies produce results in different time frames. For example, some testing machines promise results in <30 minutes, whereas some laboratory methods can take hours. If a health facility has to send a test out to a separate laboratory, it can take additional time due to transit – a day or more depending on how far the facility is from the laboratory. It may also take additional time to relay the test result to the healthcare provider and patient. Across the U.S., delays in testing due to shortages of testing supplies have been reported.
Do patients have to pay to get tested and where do people go for the test? John Hopkins University replies on coronavirus
In March 2020, the U.S. Congress passed and the President signed into law the Families First Coronavirus Response Act, which requires governmental and private insurance plans to cover the cost of COVID-19 testing. The law does not protect against out-of-network charges or charges for visits for possible coronavirus infection that do not result in testing. While Congress set aside funds to test the uninsured, it is possible that some people without insurance will nonetheless be billed. The law does not cover the cost of COVID-19 treatment.
Testing sites vary by state and locality. In some places, testing is only offered at health facilities and may be reserved for hospitalized patients. Some states have established community testing sites, such as drive-through testing clinics.
There is some inconsistency among testing data for coronavirus. Why?
Some states in the US report testing positives separately from testing negatives, which may make it appear that 100% of their tests were positive or 100% negative on that day. The report of the testing component data arrives with different cadences, or they may even change how they report categories of data over time, all of which can affect calculations of the rate of positivity. It is very important to track any state testing result, in order to gauge the spread of coronavirus in the US.
When states report the number of coronavirus tests performed, this should include the number of viral tests performed and the number of patients for which these tests were performed. Plus, they should not include serology or antibody tests into the report. These are not used to diagnose active COVID-19 infection and they do not provide insights into the number of cases of COVID-19 diagnosed or whether viral testing is sufficient to find infections that are occurring within each state.
Currently, states may not be distinguishing overall tests administered from the number of individuals who have been tested. This is an important limitation to the data that is available to track testing in the U.S., and states should work to address it.
READ ALSO