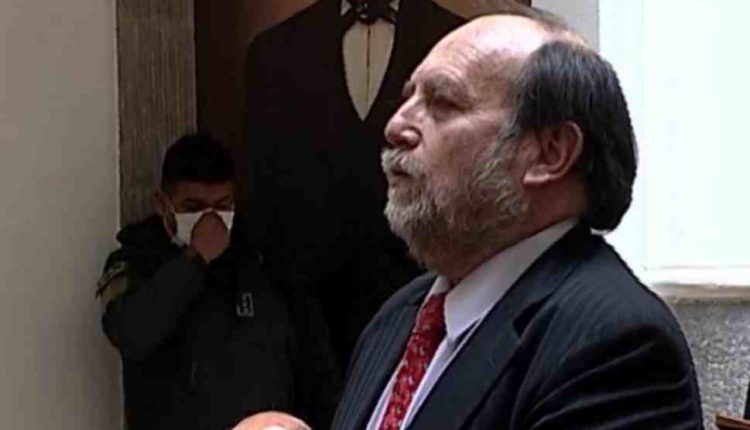 COVID 19 in Bolivia, Health Minister Marcelo Navajas arrested over the "golden ventilators" scandal
It is clear that COVID 19 gives way to inappropriate "appetites". Tight times force many to bypass normal cautions, controls and regulation systems, opening up to illegal actions. Here is what happened in Bolivia, where the Health Minister, Marcelo Navajas has been arrested for the purchase of ventilators absolutely expensive.
Bolivia's Health Minister, Marcelo Navajas was arrested as part of an investigation into a batch of ventilators purchased to deal with the COVID 19 in Bolivia.
COVID 19 in Bolivia: immoral behaviour
Bolivian President Jeanine Anez, who took over in November after a military pronouncement and the escape abroad of Evo Morales, decided to remove Navajas. He affirmed that this action will "avoid any interference and any form of obstacle to the investigation".
In his place, the former deputy Minister Eidy Roca was engaged. The former Health Minister has been arrested yesterday by the officials of the Fuerza Especial de Lucha Contra el Crimen (Felcc).
COVID 19 in Bolivia: Spanish ventilators and offences towards the Public Health
Former Minister Navajas has been charged over the purchase of 170 respirators made in Spain. According to investigators, these ventilators were imported at a very expensive cost (almost four times higher than necessary).
The accuses against him, as we read in the newspaper La Razon, are seven, including embezzlement of public money, trafficking influence and public health crime.
The former Minister is currently in pre-trial detention and waiting for a judicial hearing. In addition to Navajas, there were also some officials from the Banco Interamericano de Desarollo (Bid), the body that financed the purchase, on the list of four people arrested.
READ ALSO
SOURCE