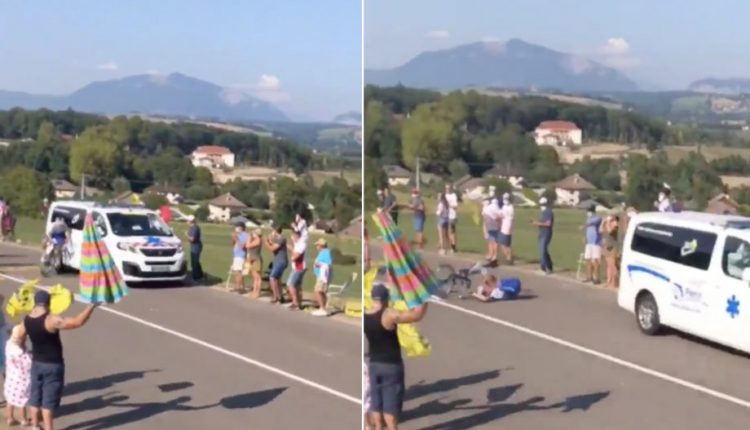 Tour de France: ambulance driver "hooks" Bob Jungels with the emergency vehicle - VIDEO
The ambulance driver covers a complicated and difficult role. However, sometimes if they are not enough careful, they can make some mess.
Let's be clear, distraction happens. In all job position and to anyone. But what happened a few hours ago during the Tour de France between a cyclist and an ambulance driver – or the ambulace itself, precisely – was a real mess.
TOUR DE FRANCE, BOB JUNGELS "HOOKED" BY THE AMBULANCE DRIVER
In the fifteenth stage, in fact, which includes the arrival on the Grand Colombier, the Luxembourg cyclist Bob Jungels ended up on the ground after being hooked by an ambulance.
The same cyclist narrated the story: "After the fall of Higuita (with whom he had touched the wheel, but in this case it was the EF Education First champion) I was hit by an ambulance at the the race".
The athlete from Luxembourg was then able to get up and continue the stage. The episode aroused the indignation of the many fans present, because it is known: the Tour is always the Tour.
AMBULANCE DRIVER MESS AT THE TOUR DE FRANCE, WATCH THE VIDEO:
#TDF2020 #TDFunited
Bob Jungels percuté par une ambulance du Tour de France ! 😱😱 pic.twitter.com/geshXkA7xN

— Passion Cyclisme (@PassionCyclism) September 13, 2020
READ THE ITALIAN ARTICLE