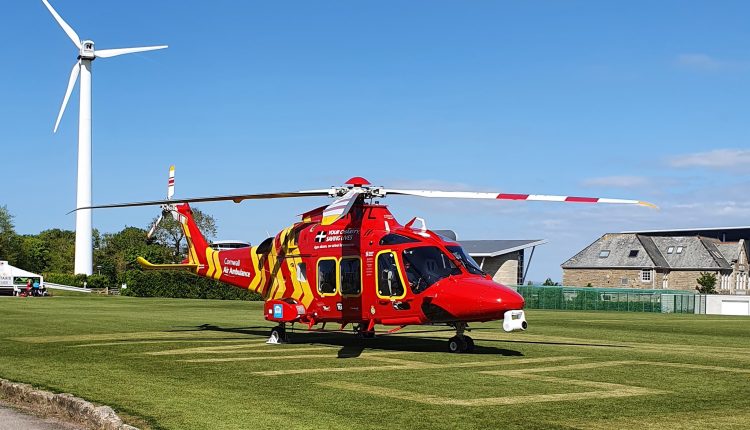 National Air Ambulance Week, the helicopter rescue week is back again in the UK
HEMS, the Helicopter Emergency Medical Service, has a long tradition in the United Kingdom. For over thirty years the helicopters have been spent to help Her Majesty's fellow citizens. Now arrives a week dedicated to the air ambulance.
AIR AMBULANCE WEEK: HELICOPTER RESCUE, IN THE UK A WEEK OF THANKSGIVING TO THOSE WHO PROVIDE HEMS
And for some time now the first week of September has coincided with a seven-day long celebration, full of cultural events and dialogue with the British population.
This week of initiatives, conceived by the Association of Air Ambulances is called National Air Ambulance Week (NAAW).
An ancient story, we said: 33 years ago the first helicopter rescue service was established in Cornwall, and then extended to other areas of Britain.
To support HEMS's meritorious work are charities, which during NAAW organize raffles, fundraisers, solidarity dinners and so on.
In 2016, for example, they raised £162 million, over €180 million.
AIR AMBULANCE WEEKS: IN HEMS, EVERY SECOND COUNT
It's hard to imagine such a heartfelt week in Italy, and it's a real shame: HEMS and MEDEVAC services are in reality essential in saving lives, but also in allowing timely access of a nosocomial patient to a health facility suitable for his treatment.
To join, also in the 2020 edition, the AIR Ambulance Northern Ireland. We embrace their slogan for this week's National Air Ambulance Week: EVERY SECOND COUNT.
READ THE ITALIAN ARTICLE