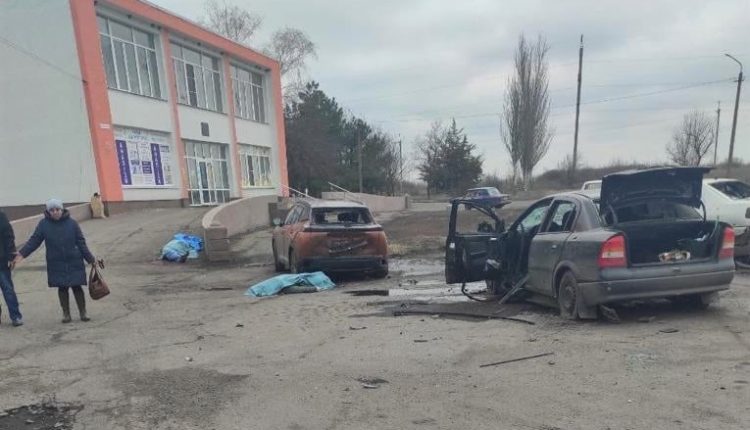 Ukraine, Russian bombardment hits hospital: four dead and ten wounded. Martial law in force
In Vuhledar, Ukraine, Russian shells hit a hospital: four civilians were killed and 10 wounded
In Vuhledar, Donetsk region (Ukraine), Russian military bullets hit a hospital, killing four people and wounding 10 civilians
According to Ukrinform, the head of the Donetsk regional military-civilian administration, Pavlo Kyrylenko, announced this on Facebook .
"In Vuhledar, Russian occupation forces killed four people and wounded 10 civilians – the occupiers' shelling hit a local hospital."
Bombing hits hospital in Ukraine: 6 doctors injured
"The bombing took place around 11 am.
The conditions of the wounded are of varying severity,' the head of the region wrote.
As reported by Ukrinform, the head of the aggressor country, Vladimir Putin, announced on 24 February that he was launching a special operation in Ukraine and introducing Russian troops.
Subsequently, missile attacks were carried out on a number of Ukrainian cities and military facilities of the Ukrainian armed forces were attacked.
On the morning of 24 February, the Verkhovna Rada passed a decree by President Volodymyr Zelensky on the imposition of martial law throughout Ukraine.

Under martial law, medical facilities in Ukraine will provide assistance to anyone who needs it, but planned operations in hospitals are suspended
"All medical institutions will provide assistance to anyone who needs it.
Medical facilities are currently suspending planned admissions and operations until further notice.

Stockpiles of medicines, medical products, consumables, infusion solutions, etc. have been established in medical institutions.
There are clear mechanisms for replenishment and renewal.
All hospitals are equipped with independent power sources," the statement reads.
According to the Ministry of Health, all regional emergency medical care centres are involved, providing uninterrupted, trouble-free, 24-hour emergency medical care.
Read Also:
Emergency Live Even More…Live: Download The New Free App Of Your Newspaper For IOS And Android
Ukraine, A Brochure On What To Do In Case Of Emergency Or War: Advice For Citizens
Russia, The International Red Cross And Red Crescent And The Ministry Of Emergencies Discussed Cooperation
Ukraine, A Course For Women On How To Survive In The City In Case Of War And Emergencies
Ukraine, Red Cross Concerned About The Fate Of Civilians
Ukraine Invasion, Unicef Warns: 'Immediate Risk For Seven And A Half Million Children'
Source: