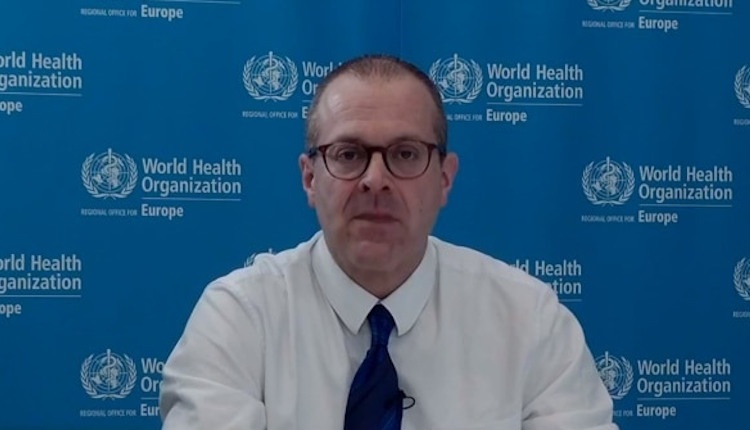 WHO: '500,000 more deaths from Covid possible in Europe by March'
WHO on Covid in Europe: increase in new infections due to low temperatures, poor vaccination coverage and predominance of Delta variant
"We are very concerned about the spread of Covid-19 in Europe, where 500,000 more deaths could occur by March unless urgent action is taken."
Covid: World Health Organisation (WHO) Director for Europe Hans Kluge sounds the alarm
Interviewed by the BBC, Kluge added that "an increase in the use of masks could help immediately" and that "factors such as the winter season, insufficient vaccination coverage and the predominance and greater transmissibility of the Delta variant are behind the spread of new infections".
After calling for more widespread vaccination, the implementation of basic public health measures and new medical treatments to help combat the increase in coronavirus-related infections, Kluge stressed that 'Covid-19 has once again become the leading cause of mortality in our region' and added: 'We know what needs to be done to combat the virus. Hans Kluge also said that compulsory vaccination measures should be seen as a "last resort", but that it would be "very appropriate" to have a "legal and social debate" on the subject.
Before that," he stressed, "there are other means, such as the Covid pass.

This is not a restriction of freedom, but rather an instrument to maintain our individual freedom," he concluded.
Read Also:
Covid In Europe, In Austria Lockdown For Unvaccinated. In France, Masks Are Back In School
Covid/Italy, The Anaesthetists' Alarm: "Intensive Therapies Risk Clogging Up Within A Month"
Covid In Germany, Health Minister: 'By The End Of Winter, Germans Vaccinated, Cured Or Dead'
Source: