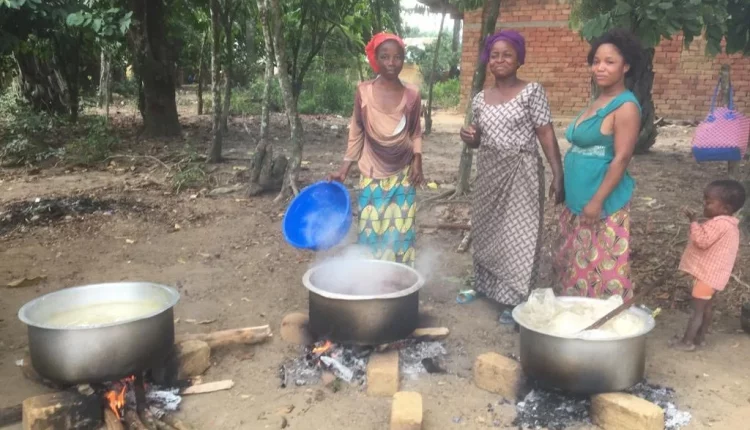 Xaverian missionary: in Congo, Covid is there "but not visible"
In Congo it is difficult to detect Covid, not least because life expectancy is 48 years. Covid is present in Africa in the metropolises, but "it is not seen in the countryside"
This is also because, outside the big cities, there are no means of detecting the virus, and vaccines do not arrive due to transport and storage problems.
Not to mention the fact that in a country like the Democratic Republic of Congo, for example, life expectancy is on average 48 years, and in fact people do not get chronic diseases because they often "die earlier".
Davide Marcheselli, a priest from Bologna, has been working for a year with the Xaverian Fathers' mission in Congo, in the province of South Kivu, in the east of the country.
Covid: "In Congo there are no masks and social distancing", says don Davide in an interview before his return to Africa
Having returned to Bologna for a short period of time, due to some personal commitments, the priest underlines how, compared to Africa, in Italy "all the fatigue that Covid is imposing on social relations and on people's concrete lives immediately leaps to the eye.
A tiredness that is not only physical, but often also mental, in the face of a reality that has been distressing here for almost two years".
DO YOU WANT TO KNOW MORE ABOUT THE MISSIONS IN THE WORLD? VISIT THE FONDAZIONE SPADONI BOOTH AT EMERGENCY EXPO
As for the Congo, explains don Marcheselli, "the media say that Covid exists. And I also believe that there is"
Certainly, he points out, 'it is more widely recognised in the big cities, because there swabs can be taken and perhaps certain symptoms spread more quickly'.
In the rural areas of Congo, on the other hand, 'you don't see Covid,' explains the missionary, 'for a number of reasons.
Not least the fact that life expectancy in Congo is 48 years, so all the difficulties that Covid imposes on the elderly are not there because people do not reach that age.

The virus also strikes a lot in conditions of fragility and chronic diseases, but 'in Congo people die earlier from those diseases'.
And then Covid strikes a lot in closed environments, while in those parts of Africa 'people live in the street and the environments are ventilated anyway'.
As for the vaccine, 'there is one,' explains the priest, 'but it is widespread in the cities, because in the countryside it is very difficult to carry and maintain it.
From what we hear, however, people seem unwilling to be vaccinated because there is a widespread fear, not only in Congo, that Covid is brought from abroad and from the West.
And so getting vaccinated means entering into dynamics that, one thinks, who knows what they will bring.
This is why a low percentage of people are willing to be vaccinated," reports Fr Davide.
Read Also:
R.D. Congo, The UN Provides A New Ambulance For The Sick In Bunia Prison
Rifampicin-Resistant Tuberculosis (RR-TB), MSF Clinical Trials Present Short And Effective Treatment
UN Convoy Assault: Congo Government Accuses Rwandan Rebels, Who Deny It
RD Congo, The Most Eagerly Awaited Announcement: The Eleventh Ebola Epidemic Has Officially Ended
Source: