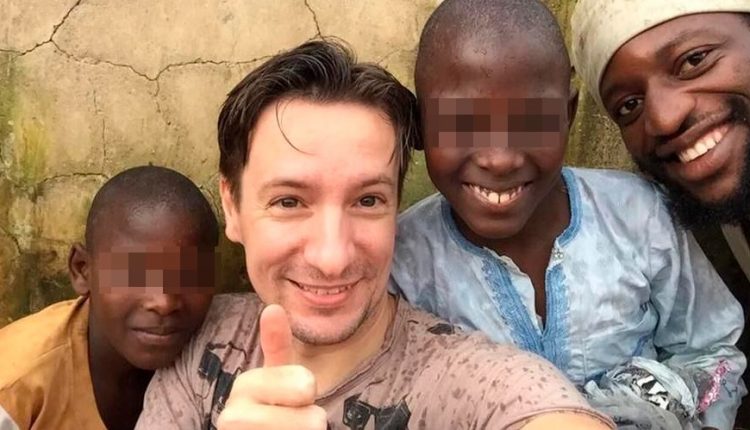 UN convoy assault: Congo government accuses Rwandan rebels, who deny it
Rwandan rebels are under indictment: four people were kidnapped in the ambush, one of whom was later found. Three victims: the ambassador, the carabiniere and the driver
The position of the spokesman for the Forces Democratiques de Liberation du Rwanda
The Forces Democratiques de Liberation du Rwanda, known as Fdlr, "deny any involvement" in the ambush, according to a spokesman for the rebel group, Cure Ngoma, who suggested that regular soldiers were responsible.
Cure Ngoma, a spokesman for the rebel group, said today, "We do not have any positions in the area," stressing the representative of the rebels, a formation composed mainly of Hutu fighters with bases in the province of North Kivu, close to the border with Rwanda.
"According to the information we have,' Ngoma says, 'the ambassador's convoy was attacked in an area known as the 'three antennas', along the border with Rwanda, not far from positions of the Congolese army, the Fardc, and Rwandan military, the Forces de Defense Rwandaises.
The spokesman continued, reiterating a version also circulated in a note: 'Those responsible for this despicable murder are to be sought in the ranks of these two armies and their supporters, who have formed an alliance against nature to continue plundering the east of the Democratic Republic of Congo'.
According to Ngoma, the Kinshasa government and the UN peacekeeping mission 'should now launch a serious investigation instead of resorting to hateful accusations'.
THE OFFICIAL NOTE OF THE RD CONGO GOVERNMENT: IT WAS THE RWANDAN REBELS
"At around 9 am today, local time, a World Food Programme convoy was subjected to an armed assault by elements of the Forces Democratiques pour la Liberation du Rwanda on the Rutshuru road in the Kibumba district of Nyiragongo territory,' reads the government statement.
The statement said that the ambassador was 'wounded in the abdomen by gunshots and rescued by guards of the Congolese Institute for Nature Conservation (ICCN) and transported to the hospital of the United Nations Mission in the Democratic Republic of Congo (Monusco) in Goma, where he died a few hours later of his wounds'.

The Minister of the Interior stressed that 'neither the security services nor the provincial authorities were able to take special measures to protect the convoy or come to its aid in the absence of information on its presence in an area of the country considered unstable due to the activities of national and foreign rebel groups'.
Mululunganya reported that four people were kidnapped in the ambush, one of whom was later found.
Three people were killed: Attanasio, carabiniere Vittorio Iacovacci and Mustapha Milambo, a driver for the World Food Programme (WFP).
The statement added that the Kinshasa government 'is sorry for this dramatic episode and presents its condolences to the families of the victims, to the Italian Republic and to the entire diplomatic community accredited in the Democratic Republic of Congo'.
Finally, the note mentions the commitment to make every effort "to restore security in the region".
Read Also:
DR Congo, Italian Ambassador And Carabiniere Killed In Kidnapping Attempt: Reconstruction By North Kivu Governor
Two New Aircraft Will Arrive In Rwanda To Support The UN MEDEVAC Operations
Source: