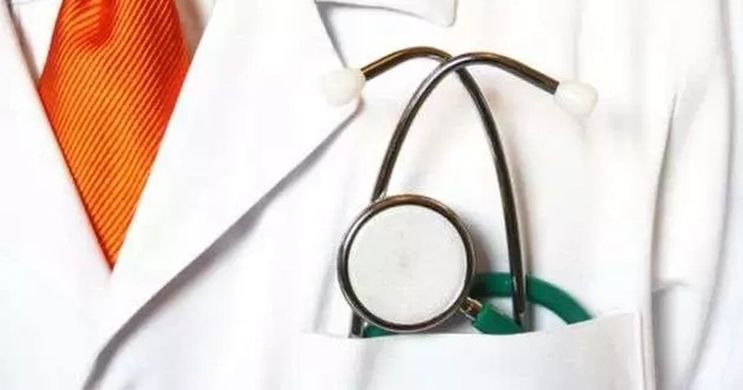 Acid sphingomyelinase as new treatment for Gaucher disease: the progress
The treatment of acid sphingomyelinase, the new treatment for Gaucher disease type 3 and the consensus on the management of Parkinson's disease risk in subjects with Gaucher disease. These are the main news at the center of the annual meeting on Gaucher Disease, which in the year of the health emergency from Covid-19 will be in the form of a webinar, October 7 from 13.30.
The Italian medical community that deals with Gaucher Disease return to confront, as it has been for several years, this rare condition that has a frequency of around one in 40,000 people, and other rare diseases. Two keynote lectures will be held, live on the web, by international experts. Professor Melissa Wasserstein (Division of Pediatric Genetic Medicine, Children's Hospital at Montefiore, Albert Einstein College of Medicine New York) will present her experience with the recombinant olipudase alpha recombinant enzyme in the treatment of acid sphingomyelinase.
Acid sphingomyelinase and Gaucher disease: the discovery and the development of the new treatment
This disease is clinically similar to Gaucher disease but specifically characterized by an evolution towards cirrhosis of the liver and cardiovascular disease resulting from hyperlipidemia. Treatment with enzyme replacement therapy, in this case, resolves the accumulation in the liver and spleen and normalizes blood lipid levels by preventing cirrhosis and cardiovascular disease. The drug is still in the experimental and patient enrolment phase.
Professor Raphael Schiffmann (Principal investigator, Baylor Scott and White Research Institute Dallas Texas, Expert in Gaucher Disease and Metabolic Disorders) will present data from his experience with a substrate inhibitor drug for Gaucher disease type 3.
This disease is characterized by neurological impairment associated with the systemic impairment of Gaucher disease type 1. Enzyme replacement therapy and Eliglustat substrate inhibitor therapy are not effective for neurological impairment because they do not pass the blood-brain barrier and therefore do not reach the brain. The new drug is a substrate inhibitor that improves neurological symptoms in patients with Gaucher type 3 disease.
In his speech, Prof. Alessio Di Fonzo will report the results of the consensus of doctors of the Italian centers of reference for Gaucher disease, regarding the management of the risk of Parkinson's disease. Individuals with Gaucher disease, but also heterozygous individuals or healthy carriers of Gaucher disease, have, compared to the general population, an increased risk of developing Parkinson's disease. The consensus concerns the communication of the risk to patients and family members who are healthy carriers of Gaucher disease, and, from age 40, detection of prodromal signs and symptoms of Parkinson's disease during periodic checks for Gaucher disease. There is also a score to identify when the subject needs to be referred to the neurologist for treatment and the possible initiation of a specific therapy.
And again, there is a comparison table conducted by Professor Maria Domenica Cappellini to discuss the Italian experience in the treatment of Gaucher disease with the drug Eliglustat. Professor Fiorina Giona will talk about "The experience in post-registrative studies" and Dr Maja Di Rocco of "Monitoring of therapeutic adherence".
The interventions on "Enzyme replacement therapy and Eliglustat during the emergency Covid-19" by Dr Irene Motta and "The first ten months of experience in pediatric oral therapy" by Dr Federica Deodato, will close the round table. Professor Francesca Carubbi will speak on "Gaucher and ASMD: lysosomal diseases with phenotypic contrast", while Professor Alberto Burlina on "Diagnostics and biomarkers"; Professor Maurizio Scarpa and Dr Antonio Barbato on "The Italian experience in clinical trials of therapy".
The conference will be concluded by Dr Fabio Nascimbeni and Professor Elena Corradini, who will talk respectively about Hepatic Compromission in Lysosomal Diseases and Hyperferritinemia in Gaucher Disease type 1.
Brief focus on Gaucher Disease
Gaucher Disease is a rare condition with a frequency around one in 40,000 people. Due to the deficiency of an enzyme, acid beta-glucosidase, which has the role of degrading a molecule of sphingolipid nature, there is an accumulation of lipids in the cells resulting in a functional disorder of different organs. People with this condition present increased spleen and liver volume, haematological alterations (anaemia, platelets with possible bleeding) and bone alterations (osteoporosis, osteonecrosis). Complications of the disease in untreated patients are multiple myeloma and other hemato-oncological diseases. Safe and effective treatment with enzyme replacement if started early makes all clinical manifestations reversible and prevents all complications.