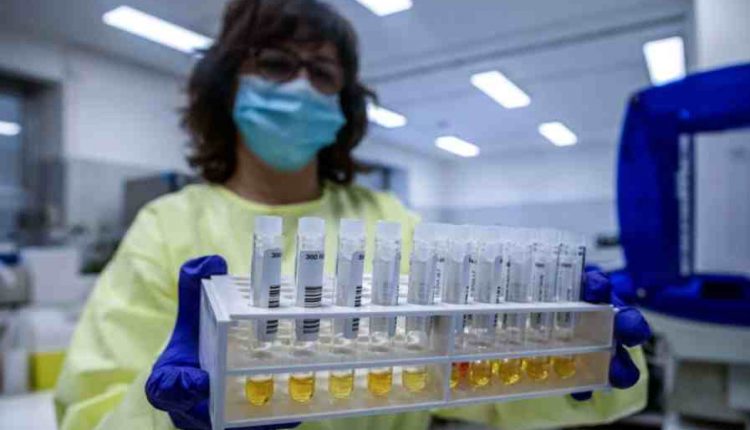 Controversial experiment on COVID-19 vaccine: what are American labs working on?
Infecting people with COVID-19 and testing a possible vaccine in order to control the reaction of the body. This is the experiment some American laboratory is working on.
Today a laboratory is at work to carry out a controversial project, apparently. It could be considered as a real "human challenge". It consists of administering a potential COVID-19 vaccine to volunteers and intentionally infecting them with the coronavirus, administering it directly into the nose. This COVID-19 experiment makes it possible to check immediately whether a vaccine candidate offers effective protection. However, the legality of this "experiment" has to be cleared.
COVID-19 vaccine experiment: what is going on in the American laboratories?
According to the media, there is one American laboratory, i.e. the National Institute of Allergy and Infectious Diseases (Niaid) led by scientist Anthony Fauci is working to make a less virulent coronavirus strain, with the aim of reducing the risks for volunteers.
Pharmaceutical companies such as AstraZeneca and Johnson&Johnson – both with two vaccine candidates in the final phase of the trials – were willing to adopt it if necessary. Then, the "1daysooner" website collected the signatures of 33,000 potential volunteers. Other Human Challenges, in the past, have been organized for non-lethal diseases such as influenza, malaria, typhoid, dengue and cholera.
This COVID-19 experiment could reduce vaccine testing by several months. Normally, volunteers lead a normal life after the injection, exposing themselves to a risk of infection equivalent to the rest of the population. In countries where the circulation of the virus is low, the chance of a volunteer becoming infected is quite low and the comparison between vaccinated and unvaccinated in a short time will give poor results. This is why today many trials are chasing the pandemic: they are organized in countries like Brazil or South Africa in search of high infection rates.
Infecting vaccinated volunteers in the laboratory, shortly after the vaccine has been administered, would make it possible to cut down on these difficulties. The idea was in the air since March 2020, and it was officially adopted by 35 American parliamentarians. The WHO considered it feasible, with the appropriate precautions.
Niaid Institute experiment: COVID-19 strains created in the laboratory
The Niaid Institute confirmed that it is considering the need to conduct a human experiment with COVID-19 to evaluate candidate vaccines or therapies against coronavirus. Apparently, they say that ethical and technical considerations are being studied.
The creation in the laboratory of a less aggressive strain of coronavirus is one of the precautions envisaged, in addition to the development of isolated rooms where infected volunteers can be kept. The usefulness of this experiment is, however, limited to cases where virus circulation is scarce. For the moment, they suggest data on contagions all over the world, for vaccine investigators the lack of infections is not a real danger.