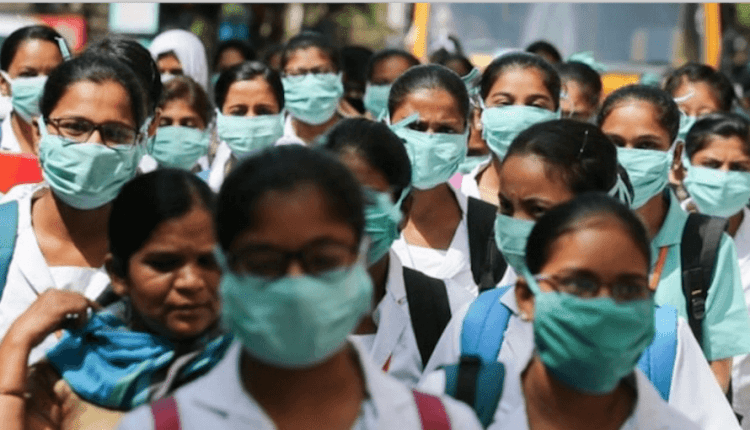 COVID-19 in India, from villages millions of young people with facemasks for applying in colleges
Not everyone has internet access, so that's why many of them have to travel hundreds of kilometers to reach the city, among a thousand difficulties and health risks, like COVID-19. Facemasks are essential.
Admission tests to the colleges of India in times of COVID-19. Students are presenting with facemasks.
COVID-19, all over India with facemasks to apply for college tests
The tests have already started for engineering faculties and will continue until Sunday. Scheduled for September 13 is the National Eligibility Entrance Test (Neet), which gives access to medical studies.
Since Tuesday, millions of young people have been lining up with their facemasks to take the tests. Poonam Dabas, writer and journalist: "There have been a lot of protests from opposition parties, parents and students themselves, worried about health risks, but the government has decided to go ahead anyway."
"The future of many young people is at stake. In recent months, the tests had been postponed twice due to the increase in infections. And the health situation has not improved: in the last 24 hours alone, 83,341 cases have been confirmed, bringing the total to about three million 940,000, just 100,000 less than Brazil, the second country most affected by the pandemic after the United States."
COVID-19 in India, all students are all with facemasks to apply in colleges
According to Dabas, who is also expert in development and sustainability, specializing in social and environmental issues, the choices and timeframes imposed by the government in New Delhi fuel fears. "It has been decided to restart and to restart will be Monday also the metropolitan transport service" underlines the writer. "A period of uncertainty awaits us, even for schools and colleges, which should not reopen before the end of the month.
The government of Narendra Modi, of the nationalist Bharatiya Janata Party (BJP), considers it a priority to react to the collapse of the economy. Data released during the week confirmed for the April-June quarter a contraction of the Gross Domestic Product by almost 25 percent.
And the students? "If the exam was postponed it would go to hell all year round," said one of them, interviewed by India Today while queuing for the test in Calcutta. "The truth is that we have to take all possible precautions, respecting the rules, because we have no alternative.