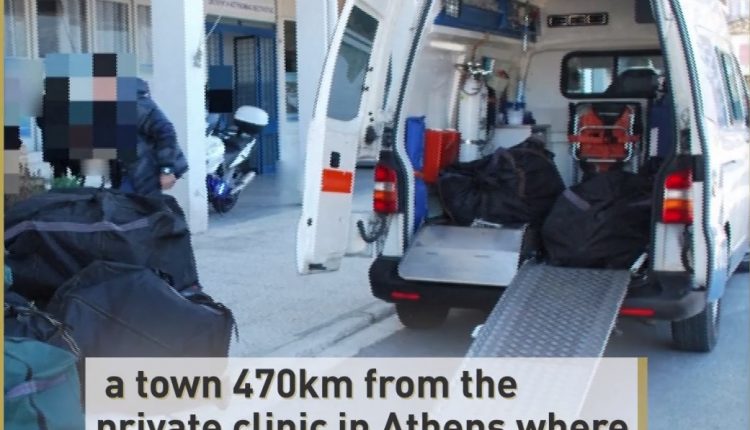 Greece, ambulance driver caught smuggling $6.3 million worth of cannabis with Albania
An ambulance driver was caught at the Greek-Albanian border with 13 duffle bags containing 129 packets of cannabis
Greece, heavy charge for ambulance driver carrying cannabis
An ambulance driver has been arrested for smuggling drugs across the border between Greece and Albania, police have confirmed.
The local authorities found 13 duffle bags filled with 129 packages of cannabis at the back of the ambulance in the Greek town of Igoumenitsa.
Police were alerted to the vehicle after it was noticed driving through and then returning an hour later to the town, which is more than 470 km from the private clinic in Athens to which the ambulance is registered.
Initially officers thought it was transporting illegal immigrants as the town is just 20km from the Albanian border but when police opened the vehicle they found 319 kg of cannabis, with a street value of $6.3 million
In a bid to avoid being caught, the driver warned the police not to touch the bags, claiming they contained hazardous biological material, said Ioannis Pappas, a local police chief.

The police also found money, three mobile phones and a small amount of cocaine.
The driver has been detained for the possession, transport and trafficking of drugs and the seizure has been transferred to a warehouse to be destroyed.
Read Also:
Emergency Live Even More…Live: Download The New Free App Of Your Newspaper For IOS And Android
Messina (Italy), GdF Nails Ambulance Driver: 30 Kg Of Marijuana Onboard / VIDEO
Greece, First 5G Ambulance Set Up: From Today, Patients Can Also Be Examined From The Operations Centre
Source: