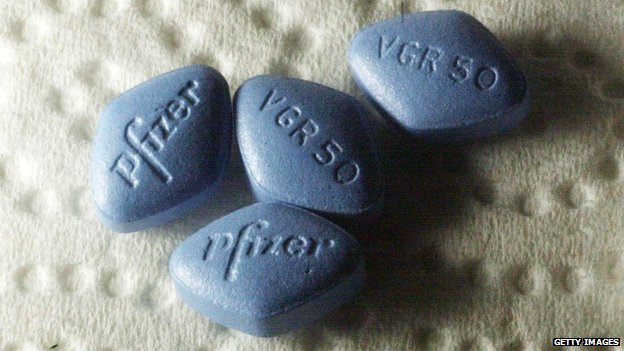 Knighthoods for "father of Viagra"
Two chemists, one who kicked off the development of Viagra and another who is a YouTube celebrity, have received knighthoods in the New Year Honours.
Dr Simon Campbell started and oversaw research on Viagra while working for the drug company Pfizer.
Prof Martyn Poliakoff is a pioneer in green and sustainable chemistry, known for his "Periodic Table of Videos".
Peter Kendall, former president of the National Farmers' Union (NFU), becomes a Knight Bachelor.
Dr Campbell was associated with three new drugs during his 26-year stint at Pfizer, all aimed at treating high blood pressure.
The last one turned out to have a valuable side effect because it improved blood flow to the penis – and it famously hit the market in 1998 as Viagra.
But Dr Campbell was quick to point out that he was not the inventor of Viagra. He co-wrote the initial research proposal, with no mention of erectile dysfunction, before others took over the chemistry.
"I'm not on the Viagra patent," Dr Campbell told the BBC. "If you want, I would say I was the father of Viagra because I laid the seed and started the project.
"And I was there in New York, on my birthday in March 1998, when it was launched."

Dr Campbell was also the first chair of the Medicines for Malaria Venture, a landmark public-private partnership, which he said was a career highlight.
He said he had been especially proud to be elected as a fellow of the Royal Society in 1999 – an honour that is much rarer for scientists in industry rather than academia.
Dr Campbell reiterated concerns he has expressed previously about the increasing number of mergers and the size of pharmaceutical companies today.
"I don't believe you can manage innovation on that scale," he said, referring to research departments of thousands, rather than tens or hundreds of people.
"I like to work in groups of 100. I'm a great fan of the Roman centurion who had 100 men.
"When I had 100 chemists, I knew what they were all doing. When I had 200 chemists, it started to get a bit flaky."