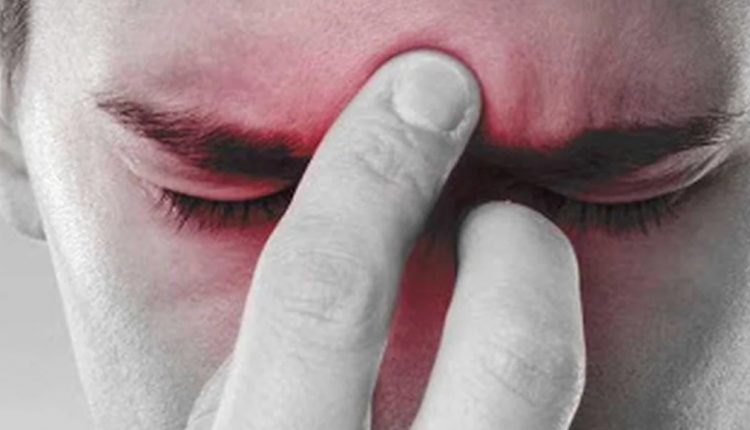 Rare diseases: nasal polyposis, a pathology to know and recognise
"Nasal polyposis is typical of chronic rhinosinusitis, a very common disease, but it is also often associated with rare diseases"
"There is a lowest common denominator: unspecific and long underestimated symptoms, delayed diagnosis and lack of awareness of the impact on quality of life, to the point that many patients are managed with sub-optimal protocols compared to what would be possible and often, the most serious ones, give up treatment for lack of adequate answers".
RARE DISEASES? VISIT THE UNIAMO – ITALIAN FEDERATION FOR RARE DISEASES BOOTH AT EMERGENCY EXPO
This is what the Osservatorio malattie rare – Omar says in a note in which it presents the initiative of the round table on the pathology of nasal polyposis
"Today, the various patient associations that include people with this disease, together with representatives of the clinical world, took part in a round table with the institutions and the media, organised by Omar, with the non-conditional contribution of Sanofi Genzyme.
Representing the patients were Alessandra Peres from Federasma e Allergie Odv, Deborah Diso from Respiriamo Insieme Onlus and Rossana Filisetti from Associazione Pazienti della Sindrome di Churg Strauss-EGPA. The meeting was an opportunity to present and explain the reasons for some of the main requests that, if properly accepted and developed, could significantly improve patients' lives".
"Nasal polyposis," Omar recalls, "is a chronic inflammatory condition of the nasal mucous membranes and paranasal sinuses, characterised by the presence of polyps, which occurs with several rare diseases, such as eosinophilic granulomatosis with polyangiitis (EGPA) – formerly known as Churg-Strauss syndrome – and non-rare ones such as chronic rhinosinusitis.
It is often associated with asthma and the picture is complicated by the overlap and influence of several factors and comorbidities, including atopic dermatitis, allergies and tobacco smoke."
Omar continues: "The most common symptoms are precisely nasal obstruction, rhinorrhoea, facial pain and partial or total lack of sense of smell.
The first request, which is also extremely topical given that we are waiting for a decree updating the Essential Levels of Care (LEA), is to include nasal polyposis in the list of chronic and disabling diseases that are exempt from participation in the cost of healthcare services.
This is a request shared by all three of the associations involved in the debate – the Association of Patients with Churg Strauss Syndrome-EGPA, Federasma and Allergies Odv and Respiriamo Insieme Onlus – as well as the need to encourage the creation of updated and uniform Diagnostic and Therapeutic Care Pathways (Pdta), which ensure that patients can benefit from the most up-to-date treatment pathways, thus reducing the impact of the disease on the quality of life".
"It may seem trivial, but chronic rhinosinusitis with nasal polyposis is a condition that strongly affects a person's psychological wellbeing and therefore quality of life.
For example, nasal obstruction is the biggest contributor to discomfort in daily life, especially when associated with a reduced sense of smell and sleep disturbances," said Deborah Diso, Respiriamo Insieme Onlus.
In the presence of nasal polyposis, olfactory dysfunctions are found in 90% of cases and, in general, women report more severe symptoms than men, resulting in a greater impairment of the psycho-physical state.
In severe cases, depression may be associated with nasal polyposis
"For the diagnosis of chronic rhinosinusitis with nasal polyposis, the presence of two or more symptoms including nasal obstruction or rhinorrhoea plus facial pain or decreased sense of smell for at least 12 weeks must be verified," explained Gaetano Paludetti, President of the Italian Society of Otorhinolaryngology and Director of the Otorhinolaryngology Unit of the Agostino Gemelli General Hospital in Rome.
Adherence to treatment, therefore, is an important step in managing the disease: "Treatment, in milder forms, is based on nasal irrigation with saline solution and both intranasal and systemic corticosteroids; in more serious cases, on the other hand, surgical removal of the polyps and biological drugs are used," added Eugenio De Corso, Otorhinolaryngology Unit of the Policlinico Agostino Gemelli in Rome.

"People who live daily with nasal polyposis have a negative impact on their quality of life as they always have a stuffy nose, with no sense of smell or taste.
In the most complex cases they have to undergo surgery every six months, and some pharmacological therapies are not decisive as they can only partially and temporarily alleviate the problem," said Tiziana Nicoletti, Head of the National Coordination of Associations for the Chronic and Rarely Diseased (CNAMC) of Cittadinanzattiva, during the event. "This is why patients are often discouraged because they cannot find a solution that allows them to manage their disease and live with dignity.
It is of fundamental importance to work and act in synergy on prevention and on the possibility of accessing therapeutic innovation.
It is necessary for the patient to have integrated management by various health professionals, starting with the general practitioner and the freely chosen paediatrician, with shared and uniform treatment paths throughout the territory".
"Drawing attention to nasal polyposis, a highly disabling respiratory disease, has guided the Federation's actions over time in its requests to institutions, since 2015, the date of the last update of the Lea and, not least, Alessandra Peres, Federasma e Allergie Odv, commented: "Initiatives such as today's are welcome, but what the Federation considers most urgent is to take concrete action so that the discomfort of this disease does not have an economic impact on patients and their families.
The recognition of the disease in the LEA is therefore a first step to ensure that no one is left behind.
The Rare Diseases Observatory explains that EGPA is a systemic vasculitis involving small- to medium-calibre blood vessels and presents, in addition to nasal polyposis and chronic rhinosinusitis, severe asthma and sinusitis, pulmonary infiltrates, eosinophilia, endomyocardial infiltrates, sensory-motor neuropathy, multiple mononeuritis, purpura, and peripheral eosinophilia ascertainable by biopsy. In the presence of four of these factors, outlined by the American College of Rheumatology in 1990 and adopted internationally, the presence of this disease can be assumed.
Steroids are the mainstay of therapy, but there are situations in which drugs with an immunosuppressive function or monoclonal antibodies need to be introduced.
"There is a lowest common denominator: specific symptoms, depending on the degree of obstruction, but often underestimated, late diagnosis and poor awareness of the impact on quality of life, to the point that many patients are managed with suboptimal protocols compared to what would be possible and often, the most serious ones, give up treatment for lack of adequate responses," also highlighted Rossana Filisetti, Churg Strauss Syndrome Patients Association-EGPA.
Finally, the patient associations all agreed on the need for greater attention to be paid to the disease by both the public and the medical profession, the note concluded.
Read Also:
Rare Diseases, Floating-Harbor Syndrome: An Italian Study On BMC Biology
Rare Diseases, EMA Recommends Extension Of Indication For Mepolizumab Against EGPA, A Rare Auto-Immune Inflammatory Disorder
Rare Diseases, Ebstein Anomaly: A Rare Congenital Heart Disease
Rheumatic Diseases: Arthritis And Arthrosis, What Are The Differences?
Source: