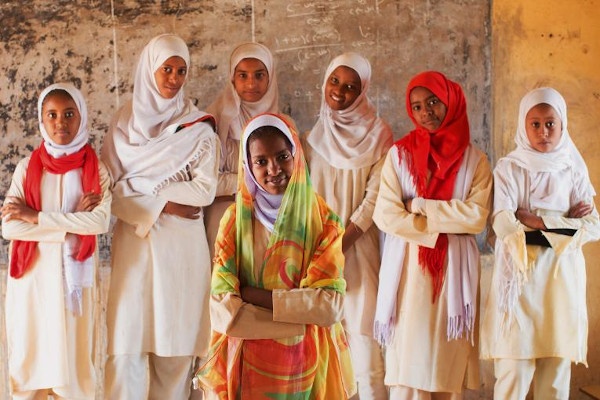 Sudan declares female genital mutilation will be a crime
Sudan reached a very important turning point by declaring that female genital mutilation will be soon considered a crime. The Foreign Ministry of Khartoum stated that this decision represents an important positive development for women dignity and health.
Female genital mutilation in Sudan: soon will be a crime
Practising the female genital mutilation (FGM) will become a crime in Sudan: it was announced by the transitional government in charge since last year. It specified that the new rules will be in line with a constitutional declaration on rights and freedom. According to the Foreign Ministry of Khartoum, the decision represents "an important positive development".
According to a legislative level, the reference to this crime in the Criminal Code of the country would be in Chapter 14 of the Constitutional Declaration on Rights and Freedoms approved in August 2019. FGM in Sudan is widespread. In 2018, the director of the Sima Center for the Protection of Women and Children, Nahid Jabrallah, estimated that about 65% of the compatriots had been subjected to female genital mutilation. A survey conducted years earlier, in 2000, had calculated that the incidence of the practice even reached 88%.
Female genital mutilation in Sudan: a turning point that protects women
Mutilations are a practice founded on traditional beliefs. It would be aimed at guaranteeing family honor and marriage opportunities. Radio Dabanga reminded that female genital mutilation often causes infections that can cause infertility and complications during childbirth.
"An important turning point", to protect women's rights and health. This is how the Italian Deputy Foreign Minister Emanuela Claudia Del Re, after Sudan's announcement of a law that will make it a crime to practice FGM.
"Congratulations to the government of Sudan on the criminalization of female genital mutilation through the introduction of a specific article of the Criminal Code," wrote Deputy Del Re on her social profiles.
"It is an important turning point: Sudan protects the dignity and integrity of women." The deputy minister added: "Italy is happy to work with Sudan to end the FGM".

READ ALSO
SOURCE