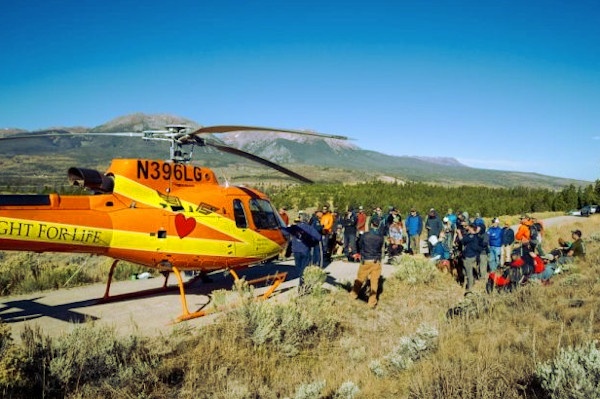 Avalanche search and rescue dogs at work for rapid deployment training
The Colorado Rapid Avalanche Deployment program saw great participation of avalanche search and rescue dogs with their handlers in order to carry out training sessions.
C-RAD (Colorado Rapid Avalanche Deployment) is a nonprofit program that trains avalanche search and rescue dogs to perform successful SAR missions on the mountains. This is an opportunity to train with the world's best instructors from across the US and Canada.
The story of C-RAD based its roots in a tragic accident in Summit County in 1987, where a big avalanche opened everyone's eyes for the need to have dog teams that can quickly respond to incidents like that. Since then, the formalization and training are essential in case of an avalanche.
The program is meant to provide new and innovative rescue techniques along with fundamental skills. Experienced teams with former deployments and puppies new to rescue operations participated in this training session at the Windy Point Campground off Swan Mountain Road. This program included the basis and also the more challenging tasks.
The most important and challenging part of the training has been the helicopter missions. The trainers had to make search and rescue dogs familiarize themselves with the aircraft and the flight missions and get the dogs more comfortable around the loud and disorienting vehicles. Entering and exiting the helicopter has been very challenging, but for participants, the chance to train with things like helicopters is a welcome one.
In addition, the training, like this one, help to provide a great opportunity for the search and rescue dogs and trainers to help build trust with each other. This is very important when searching for missing people. The search and rescue dogs must feel safe and free to work in order to perform at their best in an avalanche scenario.
READ OTHER RELATED ARTICLES