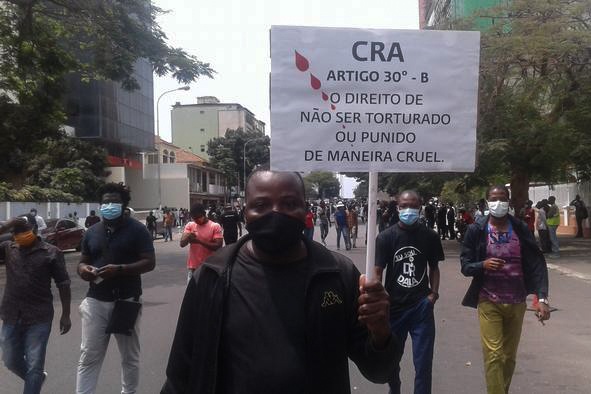 Young doctor arrested and dies because he did not wear the facemask. In Luanda, protesters against police violence
COVID-19 and delirious repressions: in Angola, a young doctor arrested because he did not wear the facemask. He was detained in jail and dies in controversial circumstances, with the suspicion that police violence caused his death.
In Luanda (Angola) doctor dies probably for police acts of violence. For this reason, the healthcare workers unions organized a protest march calling for an investigation to shed light on what happened.
COVID-19, IN ANGOLA A DOCTOR DIES FOR A NORMAL POLICE ARREST. AS IN THE US, AFTER ALL…
Silvio Dala, a 35-year-old doctor, was arrested by Luanda police because he was not wearing the mask, imposed by law in March to contain the spread of the COVID-19 epidemic.
According to the police report, the man died in the barracks from cardiac arrest, but the autopsy revealed deep wounds to the head.
The Angola Doctors' Union organized a parade in the capital to protest the brutality committed by the police, suspected of having killed the man.
DOCTOR DIES IN ANGOLA – COVID-19 CONTAINMENT REGULATIONS BECOME A REASON FOR VIOLENCE
For some time now, the country has been protesting about the way law enforcement agencies are enforcing the rules against the coronavirus: according to Amnesty International, between May and July, seven people lost their lives due to gunshots exploded by agents.
After the death of the doctor by the protesters, the appeal for the Minister of the Interior to resign and for the action of the security forces to be regulated in order to prevent abuse is back on the rise.
READ THE ITALIAN ARTICLE