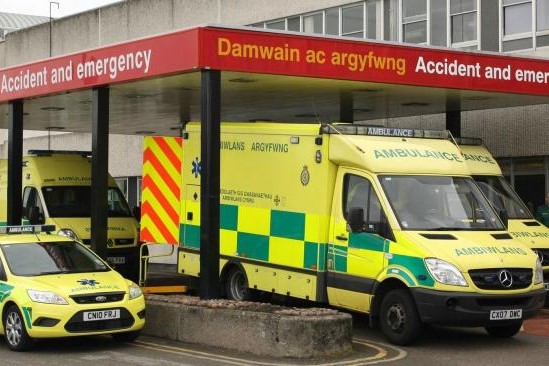 Emergency call handling: report analyses how it is done in 58 countries
Discover emergency call handling in 58 countries: the 2021 edition of the Public Safety Answering Points (PSAPs) report is out
Managing emergency calls: the annual update continues to comparatively assess the structure and procedures of PSAPs globally
The report looks at many different countries to understand their differences and give a comprehensive understanding of the most recent upgrades to PSAPs, looking at new projects that are being implemented, new models for emergency calls systems are being developed and ways in which technology continues to help progress in the field of emergency response worldwide.
DO YOU WANT TO KNOW MORE ABOUT NUE 112? VISIT THE EUROPEAN EMERGENCY NUMBER ASSOCIATION STAND AT EMERGENCY EXPO
What will I find in the report about managing emergency calls?
The report is packed with information about 58 countries so there simply isn't enough room to cover all of them here!
That said, you can expect the report to answer, among many others, the following questions:
When and how are PSAPs upgrading to Next Generation technology (NG112)?
How are public warnings being handled and by which organisations?
Are PSAPs interconnected and if so, how?
How are emergency services made accessible for persons with disabilities?
Where do PSAPs worldwide stand on projects such as eCall, Public Warning Systems, AML…?
How are PSAPs using social media/networks?
What updates and reforms are foreseen?
How are PSAPs addressing cybersecurity concerns?
"This edition – reads the note from EENA -proposes an update to emergency call handling models, which can be applied to countries across the globe.

EENA would like to warmly thank our members from emergency services and public authorities for making this publication possible with their contributions!
EENA Members receive the "Public Safety Answering Points (PSAPs) – Global edition 2021" Report as part of the services included in your EENA membership".
2021_PSAPs_Global_Edition_v01_Abstract gestione delle emergenze EENA

Would you like access to the full document? Please contact Jérôme Pâris at jp@eena.org
Read Also:
EENA Conference & Exhibition 2021: EENA's Medal Of Honour For Distinguished Service During COVID-19
Heart Failure: Symptoms And Possible Treatments
Cardiac Arrest, The EENA Document For Voluntary Rescuers And Citizens
Source: