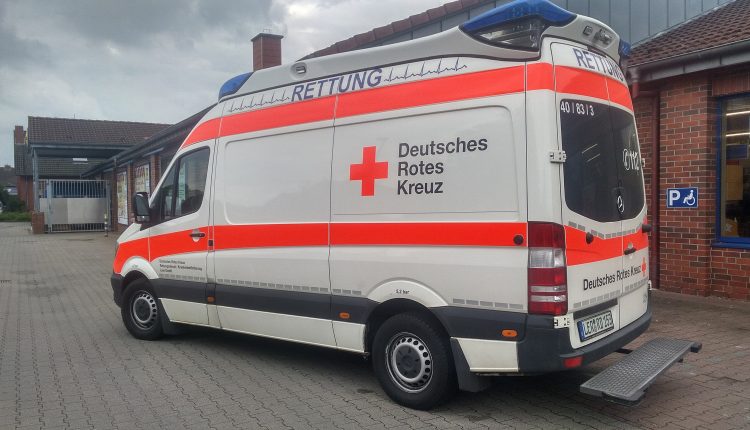 Germany: Bavarian Red Cross rescuers attacked with machete
In Germany, the rescuers of an ambulance of the BRK (Bavarian Red Cross) were attacked on Sunday with machetes while they were helping a patient
Germany, Red Cross rescuers attacked with machete
In the middle of the night, at 4 a.m. on Sunday 2 January, a BRK ambulance crew was called to the aid of a 19-year-old man, who was probably drunk.
But the patient, at some point, picked up a machete and attacked the staff, threatening to kill.
The two rescuers from the Bavarian Red Cross managed to escape, leaving their equipment in the flat.
The latter was badly damaged.
THE RADIO OF THE WORLD'S RESCUERS? IT'S RADIOEMS: VISIT ITS BOOTH AT EMERGENCY EXPO
Assault on rescuers in Germany, the BRK reports
According to a message from the humanitarian organisation, the BRK will fully support and accompany its employees in the follow-up and processing of this mission.

"The exemplary and professional reaction of the two employees saved their lives," said BRK President Angelika Schorer on Sunday afternoon.
"An attack on the rescuers is unacceptable."
Read Also:
Emergency Museum / Germany, The Berlin Feuerwerhmuseum
Emergency Museum, Germany: The Rheine-Palatinate Feuerwehrmuseum /Part 2
Germany, TH Köln Develops VR Training System For Rescuers
Covid, 170,000 New Cases And 259 Deaths In Italy Yesterday: Positivity Rate Falls To 13.9%.
Source: