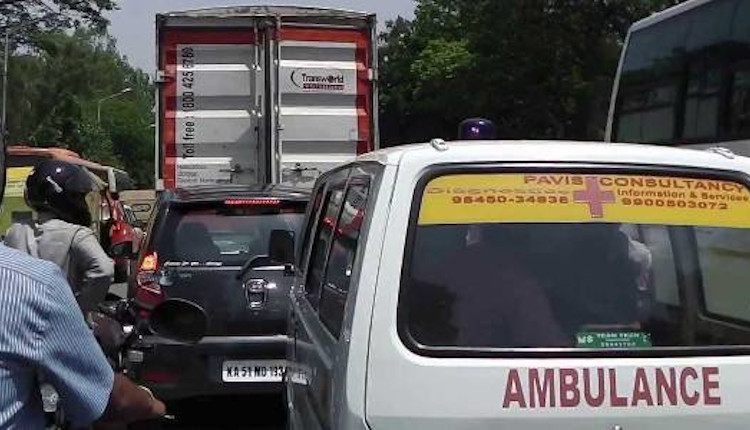 No more unlawful patient transport, the issue of illegal ambulances in India
India, like many other countries, experienced the difficulty of illegal transports. That issue hit the world of ambulances, too. Illegal ambulances were a daily business in India. The Indian Government adopted a practical solution that is still helping to fight against this problem.
In 2016, the Indian Transport Ministry has declared that it will set specific rules for all ambulances on service. The official website of the Transport Ministry of India published the document regarding Ambulance Code (link at the end of the article), which reports all the official characteristics of an ambulance that carries out pre-hospital care. Which would mean, no more illegal ambulances.
Illegal ambulances in India, the measure of the Indian Transport Ministry
From April 2018 on, the so-called "jugaad ambulances" – i.e. illegal ambulances – have been clearly forbidden. The usual taxis fitted with flashers, sirens and hardly equipped with gadgets to carry patients safely to hospitals will not operate as ambulances anymore.
Ambulances in India are more like transport vehicles and any vehicle suitable to lay a patient is called an ambulance, without consideration to the overall ambulance design. The ambulance code recently informed that road ambulances will have to be designed and specially equipped for transporting patients and must be capable of providing out-of-hospital care during transit.
Illegal ambulances synonym of scarce availability of resources
It reported also, that there will be four categories of road ambulances. Barring the first responder vehicles, the other three category of ambulances –patient transport, basic life support and advanced life support -will have stretchers, traction device, stationary oxygen, cardiac monitor, diagnostic equipment such as BP monitor.
The norms to regulate ambulance service is a positive step for India. However, experts affirm, the following step is to ensure people in calling and getting an ambulance. The safety expert Rohit Baluj leaves with a question: "No one wants to bring a patient on an unsafe vehicle. But what are the options they have when ambulances are not available and where people can't pay for the service?"
After 2018, this issue has been solved, in its most serious form, however, this must let us think about that things can be settled only if a wise Government provides any possible effort to provide financial solutions and give complete and detailed indications.
READ ALSO
RESOURCE