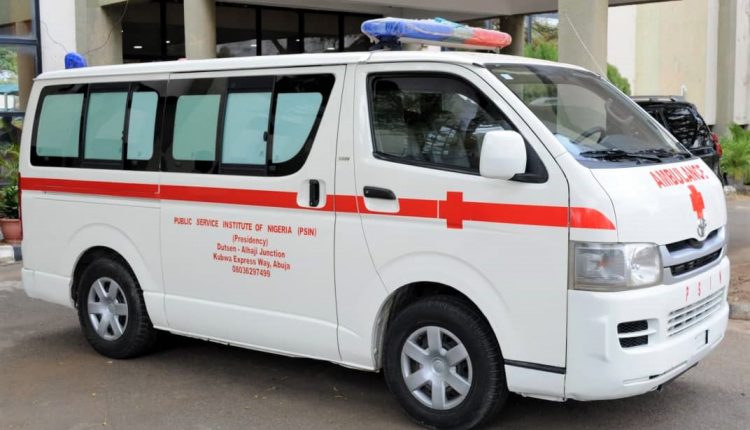 Nigeria, historic breakthrough: Memorandum of Understanding signed for free emergency and ambulance services
Nigeria's Ministry of Health on Monday signed a Memorandum of Understanding (MoU) with the private sector and other stakeholders for the operationalization of the National Emergency Medical Service and Ambulance System (NEMSAS)
It also launched the implementation manual for the initiative.
DO YOU WANT TO KNOW RADIOEMS? VISIT THE RADIO RESCUE BOOTH AT EMERGENCY EXPO
Nigeria, revolution in establishing NEMSAS and free ambulance transport
The Minister of Health, Osagie Ehanire, said NEMSAS would help Nigerians access treatment during emergencies at no cost.
He said, "NEMSAS is the operational arm of the third budgeted disbursement gateway, designated in the National Health Act with five per cent of the Basic Health Care Fund for emergency medical care and intended to provide urgent health services to citizens at the time and place of great health distress."
He noted that the emergency medical service is provided along three operational routes: covering highways and roads; emergency coverage within the states and the Federal Capital Territory; working in collaboration with the respective authorities and involving domestic, work, assault and sports accidents.
He said it also involves the rural ambulance service, in collaboration with local governments, the department and primary health care centres to meet the emergency needs of the rural community regarding access to maternal and child health, especially during odd hours."
VISIT THE BOOTH OF DMC DINAS MEDICAL CONSULTANTS IN EMERGENCY EXPO
Who will help set up an emergency and ambulance service in Nigeria

Dr Saidu Ahmed Dumbulwa, the National Programme Manager, said the MoU was signed with the FRSC, the National Health Insurance Scheme, the Private Medical Practitioners Association of Nigeria, the Medical Directors Guild and the Federal Capital Territory Administration.
The World Health Organisation, Nigeria's National Representative, Walter Mulombo, expressed hope that the signing of the MoU would provide a solid foundation for a functional emergency system for effective service delivery at the federal and state levels.
Read Also:
Emergency Live Even More…Live: Download The New Free App Of Your Newspaper For IOS And Android
Nigeria, Which Are The Most Used Stretchers And Why
Becoming A Nurse In Nigeria: Training Course, Salary And Career Prospects
The Power Of Women In Nigeria: In Jagawa Poor Women Took Up A Collection And Bought An Ambulance
Maternal And Child Health, Pregnancy-Related Risks In Nigeria
Nigeria: Delivery Of Drugs And Medical Supplies To Be Carried Out Using Zipline Drones
Source: