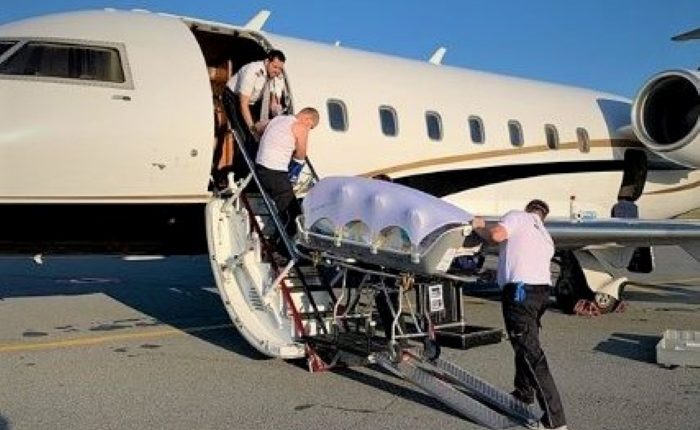 Russia, MEDEVAC for Alexej Navalny who flies to the Charité Hospital in Germany
MEDEVAC from Russia to Germany for Alexey Navalny. Despite statements by Russian medics, the main opponent of Vladimir Putin was transported by air ambulance to Germany, precisely at the Charité Hospital in Berlin.
Russian doctors, yesterday, declared Aleksej Navalny untransportable, but in the end, they had to surrender to the will of his wife Yulia and the entourage. He has been delivered with a MEDEVAC air ambulance aircraft from Russia to a hospital in Berlin, BBC reported.
Aleksej Navalny delivered in MEDEVAC from Russia to Germany
Russia: MEDEVAC was made possible by the German non-governmental organization Cinema for Peace, and it is precisely in Germany that the air ambulance aircraft landed from Omsk (Siberia): the opposition leader, still in a coma and in very serious condition, will be treated at the Charité hospital in Berlin.
Hopefully, the doctors and nurses of the hospital will be able to shed light on the most controversial aspect of the matter: whether or not Navalny was poisoned.
It has to be said that Putin's political history on the subject does not play into the hands of the Russian president: political opponents tend to make a bad end.
READ THE ITALIAN ARTICLE