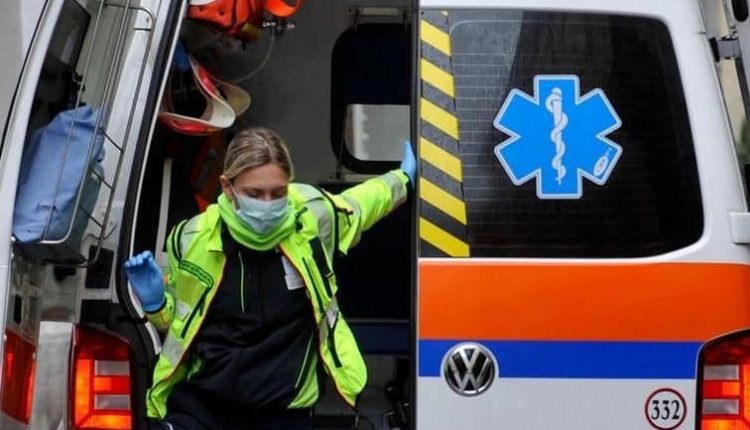 What does an ambulance nurse do in Italy? Definitions, competences, skills
The ambulance nurse, what are his tasks and roles? This topic is a source of confusion among ordinary citizens (and sometimes not only among them, to be honest)
This is why we have decided to deal with the subject in an orderly and non-technical manner: to allow even the "non-rescue" reader to have a clearer idea of the essential role of the ambulance nurse.
Let's start by describing the composition of a crew based on the type of ambulance.
Ambulances are generally divided into three types: A, A1, A2 and B. This is followed by the MSB, MSI and MSA categories.
The types often refer to all the purposes of the ambulance itself:
Type A is defined as a Rescue Ambulance, dedicated for the transport of the patient for arrival in the emergency room. It is specifically equipped according to the type of emergency. These ambulances are generally used if it is not considered that the patient may present a critical situation.
Type A1/2 is defined as a rescue ambulance for special emergencies. It is intended to operate in historical town centres or has specific dimensional characteristics. In the case of type A1 it is equipped to carry a single patient. Type A2 is dedicated to transporting several patients.
Type B is defined as a transport ambulance, although some people always define it as a rescue ambulance. It is often dedicated to basic monitoring and treatment of patients, nothing specific or advanced.
Although there is a type C (dedicated to intensive care) this is not officially specified, but for completeness we include it in the topic.
Let us now specify the categories, which will lead us to better discern the purpose and presence of the nurse in a specific ambulance
Categories not only indicate the type of crew within a rescue ambulance, but can also specify the equipment.
The MSB category is indicative of basic rescue equipment. It is usually assigned for a crew of rescuers only, including those who are still in training. Obviously this can also change depending on the region and its regulations in question.
The MSI category is indicative of intermediate or nursing rescuers. This may include rescuers, even as drivers, but above all it includes a nurse who has been appropriately trained in various criticalities. Sometimes also referred to as MSAB.
The MSA category is indicative of advanced rescue vehicles. These may have rescuers, a nurse and a doctor on board. These are specialised in anaesthesia and resuscitation, and the ambulance is appropriately equipped to support these needs. This also includes everything required for intubation.
As with Type C, there is also an "extra" category such as the mobile intensive care unit. This includes two rescuers trained to deal with the emergency and a doctor specialising in resuscitation, together with a critical area nurse.
Now that we have specified the various vehicles and defined some of the key roles of who can be found on board the ambulance, let's move on to the figure of the nurse
As specified, a nurse is someone who is currently appropriately trained to be ready to deal with a wide range of situations.
He or she is both a support role for a specialist doctor, as well as being able to essentially act on his or her own to care for the patient while they are arriving at the emergency department.
Just like the rescuers, however, a nurse must do everything possible to stabilise the patient, determine the type of treatment required and the urgency of the condition.
In a couple of situations in particular, nurses known as "Critical Area" nurses are often deployed.

These people are always trained to cover many roles, but in a much more specialised area.
For example, they may be employed for intensive care and resuscitation treatments, as operating theatre support, and all emergency room situations.
Needless to say, a nurse needs to be able to monitor the patient's condition during the journey or needs state-of-the-art invasive techniques (venous access, fracture reduction or drug administration to name but one example).
This is always particularly the case for the critical care nurse, who is often employed in ambulances.
To be a nurse in all respects requires a lot of training.
There is a university course to follow and obviously a lot more to learn and experience, both in theory and in practice.
To cut a long story short, what nurses do in ambulances is play a particularly critical role in patient care.
He is qualified to use in-house machinery, carry out invasive techniques, and has a critical eye for assessing the state of health of the patient.
He is indispensable in getting the first treatment in case of emergency, and in the most demanding situations he is nothing short of indispensable.
Article written by Massimo Carlone
Read Also:
Ambulance Nurse And Ethical Conflicts: A Study From Sweden
A 20-Year-Old Nurse Who Was Treating The Wounded Also Killed In Myanmar
Source: