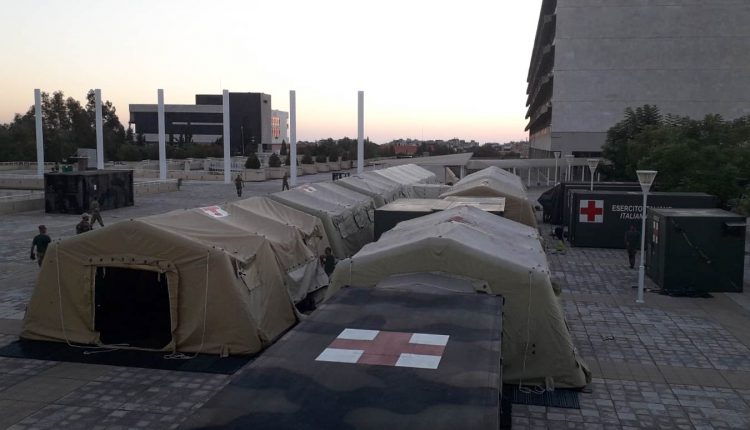 Beirut: 4,3 tons of ammonium nitrate scare Lebanon again
Ammonium nitrate in Beirut returns to reawaken consciences of Lebanon in the whole world.
BEIRUT, THE ARMY COMMUNICATES THAT OTHER TONS OF AMMONIUM NITRATE
With a communication, yesterday evening, the Lebanese army reported that 4.3 tons of ammonium nitrate had detected near gate no.9, outside the port of Beirut.
An inspection, that carried out by the army, which obviously shook the spirits already hard hit by what happened last month. The explosion of a large quantity of the same substance has, in fact, caused 191 victims and thousands of injured (about 6 thousand, to be precise).
As a direct consequence of the detonation, 300 thousand people were left homeless in Beirut. This time, however, the army engineers "are already taking care of it", reports the state news agency NNA (link at the end of the article).
BEIRUT, AMMONIUM NITRATE BUT ALSO 20 CONTAINERS WITH OTHER DANGEROUS CHEMICALS
The details of the company that owns the ammonium nitrate have not been disclosed. The container identified yesterday evening is not the only danger run by the citizens of the capital of Lebanon: the chemistry experts who came from France and Italy to help the citizens of Beirut have in fact identified in these weeks more than 20 containers carrying dangerous and/or lethal chemical substances.
The explosion on 4 August has led to a serious economic and food crisis: "More than half the population of the country is at risk of not being able to access their basic food needs by the end of the year," said the United Nations Economic and Social Commission for West Asia (ESCWA).
ESCWA Executive Secretary Rola Dashti said that one of the most urgent measures to prevent a food and humanitarian crisis is the reconstruction of the silos in the port of Beirut, the largest grain warehouse in the Middle East.
READ THE ITALIAN ARTICLE