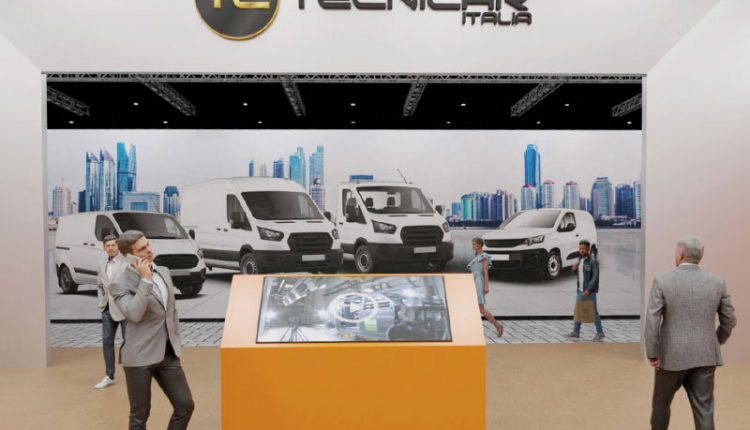 Mobile clinics, vehicles for transporting the disabled, equipment for Civil Defence and CNSAS: Tecnicar's stand at Emergency Expo
Tecnicar has chosen Emergency Expo: the company of Caronno Pertusella (Varese, Italy), specialized in the fitting out of vans for special purposes, is present in the online exhibition created by Roberts

Tecnicar outfitting, the sign of a difference can be seen in the stand at Emergency Expo
Tecnicar is a small company founded in 2015, but it offers its customers an enormous wealth of experience and family passion.
The company operates in the vehicle fitting sector and stands out in the emergency and rescue sector for its vans, available to the CNSAS mountain rescue services and the Civil Protection.
In addition to this, the company is also very well equipped for vehicles for the disabled and for doctors and nurses working in mobile clinics.
VISIT THE BOOTH AT EMERGENCY EXPO

Read Also:
Defibrillators, Ventilators, Mechanical CPR: What Surprises Will We Find In The Zoll Booth In Emergency Expo?
Biocaremedic Is Born, PPE Of All-Italian Excellence: Visit Their Stand At Emergency Expo
Civil Protection, Also The N.I.P. (Nuovo Intergruppo Parma) At Emergency Expo: Enjoy Their Stand
Emergency Expo, The Regional Coordination Of Civil Protection Of Piedmont Will Also Be There: This Is What The Stand Will Look Like
Emergency Expo In The Starting Blocks: Here Are The Stands Of The Companies And Organisations You Can Visit Tomorrow
Source:
Emergency Expo – official website