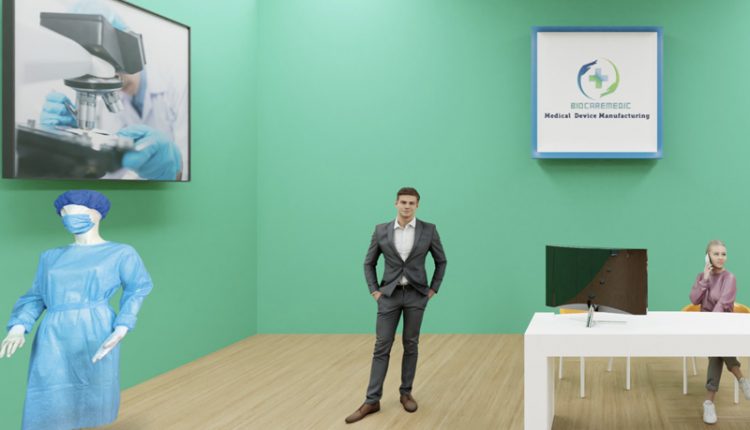 Biocaremedic is born, PPE of all-Italian excellence: visit their stand at Emergency Expo
Biocaremedic is synonymous with safe, reliable PPE that protects the health of healthcare workers and patients
At every stage of healthcare treatment, whether it be a rescue, an examination or an operation, the importance of the PPE quality is a fundamental aspect. Biomedical safety is, in fact, the first safeguard for rescuers, nurses, doctors and patients.
It is the assumption that constitutes the Biocaremedic Mission, the new Parma-based Italian excellence for medical PPE.
Biocaremedic is a CE certified manufacturer and reseller of PPE (Personal Protective Equipment) and MD (Medical Devices)
The wide range of products offered by the new Emilian company covers an offer entirely designed and manufactured for the safety of every health worker.
Thus Biocaremedic's PPE, the result of the latest generation of research, are proposed to a wide range of medical and related facilities.
Hospitals, RSAs, dental surgeries, AUSLs, nursing homes, cooperatives, companies, dialysis centres, rehabilitation centres and health shops, are all realities that could benefit from the new quality brought to the market by Biocaremedic.
The company, born in the Covid-19 era, has obviously not neglected, as well, to enrich its catalogue with protective products. In particular: rapid swabs and masks, now essential pieces of equipment in every healthcare setting.
In addition to the winning quality of its offer, a result of the previous experience of operators in the biomedical field in the hospital sector, Biocaremedic also adds its logistic capacity and a very competitive price.
As well as being a manufacturer, the company is also a distributor of every other device on the market and offers the possibility of purchasing large quantities of goods at very low prices.

Discovering Biocaremedic's Category I and III PPE and its Medical PPE is very easy
In fact, it is enough to visit its new website, www.biocaremedic.com and consult its wide catalogue, detailed in the technical sheets and from which it is possible to get directly in touch with the company.

But the company is also at the forefront in its relationship with its customers and its communication channels.
For this reason, understanding the difficulties of contact and research in the Covid-19 world, it has decided to exhibit its products in the innovative virtual exhibition dedicated to Emergency and Rescue, Emergency Expo.
In the virtual booth, you will be able to see its main products in high-definition 3D graphics, read about their features and contact the company directly.
Therefore, a wide range of products, made available as much as possible to support every medical reality and its medical staff.
VISIT THE BIOCAREMEDIC STAND AT EMERGENCY EXPO
The company is based in Parma, via Don Angelo Calzolari 61.
For further information info©biocaremedic.com
Read Also:
COVID-19 In The UK: The Government Announced Huge Increase Of PPE Production
Intensive Care In Bangladesh: How Many Beds? How Many Hospitals Are Equipped With This Ward So Essential In The COVID-19 Pandemic?
Source: