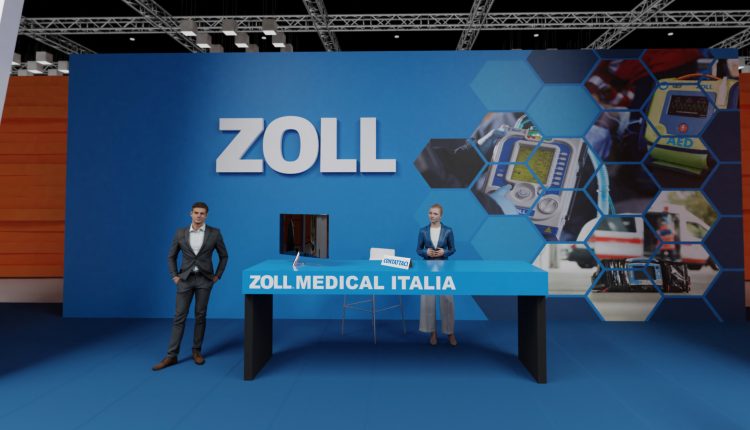 Emergency Expo in the starting blocks: here are the stands of the companies and organisations you can visit tomorrow
Emergency Expo is the virtual online trade fair that Roberts, publisher of the Emergency Live magazine, has set up for the world of rescue and emergency. Tomorrow morning the "ready to go" for a new and, it must be said, unprecedented experience.
Emergency Expo: the hall, the corridors and our exhibitors' stands
The visual layout for the visitor will, in fact, be that of a live trade fair: visitors will enter a hall from which they can choose the corridors leading to the different pavilions.
The stands of the various exhibitors will unravel along each of them like in an ordinary trade fair.
But in reality, on closer inspection, there will also be greater interactivity on the part of the visitor, who will be able to get in touch with the most suitable contact person for that individual company and not with a representative physically present on the stand.
In addition, the visitor will be able to benefit from exclusive material and content from the organisations and companies, exploring in-depth the topics that most interest him.
This knowledge's desire will be satisfied with seminars, webinars, scientific congresses and podcasts, which will be offered at Emergency Expo with a certain frequency.
We have to say that not all organisations and companies will leave tomorrow. It is understandable (especially for rescuers): the Covid-19 pandemic has made some steps of packaging the contents to be proposed less rapid.
Therefore, as the weeks go by, other stands will appear. For example, the Italian Red Cross one, already approved and actually in the building.
And so let's see who will participate in this important and, in our small way, "historic" debut: the list is divided into relief and voluntary organisations and companies, and, of course … it is in strict alphabetical order.
COMPANIES PARTICIPATING IN EMERGENCY EXPO:
Allison Transmission, Dinas Medical Consultants, EDM, EMD112, FLIR, Ilma Biochem, Intav, Isovac, Mariani Fratelli, Northwall, Orion Veicoli Speciali, Progetti Medical, Prospeed, Rescue Protech, Streamlight INC, Tecnicar, Zoll
ORGANISATIONS PARTICIPATING IN EMERGENCY EXPO:
Anpas, Corpo Volontari Antincendi Boschivi del Piemonte, Uniamo – ADV
Only a few hours to the Emergency Expo opening: will you be there? We are waiting for you!

Follow us on our social networks:
Emergency Expo showcase on LinkedIn
Emergency Expo Twitter profile
Facebook page of Emergency Live
Read Also:
E.E., The Regional Coordination Of Civil Protection Of Piedmont Will Also Be There: This Is What The Stand Will Look Like
Special Vehicles Outfitting, Celiani's Experience And Professionalism In E.E.: Visit Their Stand
Civil Protection, Also The N.I.P. (Nuovo Intergruppo Parma) At E.E.: Enjoy Their Stand
Ambulance Fitters: Did You Visit The Mariani Fratelli Stand At E.E.?
Biocaremedic Is Born, PPE Of All-Italian Excellence: Visit Their Stand At E.E.
Defibrillators, Ventilators, Mechanical CPR: What Surprises Will We Find In The Zoll Booth In E.E.?
Emergency Expo By Roberts Is Coming: April The 9th Marks The Start Of The First Virtual Exhibition For The Emergency And Rescue Sector
Trade Fairs And The Covid Effect, RETTmobil Organisers: '2021 Cancelled, Date For May 2022'
COVID-19 Looms On Our 2021 Skip INTERSCHUTZ: Appointment At June 2022
Source: