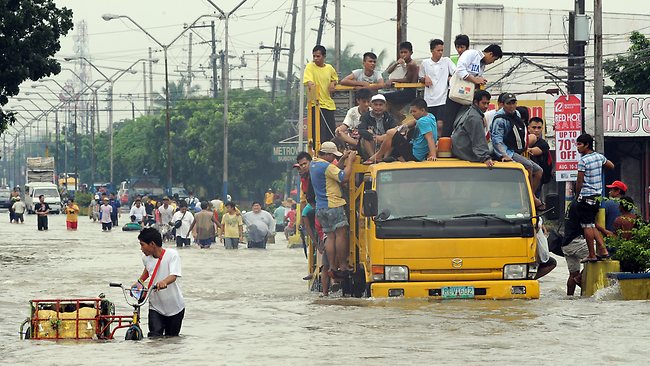 Natural catastrophes and man-made disasters: Asia suffers substantial losses
According to the latest sigma study, global insured losses from natural catastrophes and man-made disasters in 2015 were USD 37 billion, well-below the USD 62 billion average of the previous 10 years.
There were 353 disaster events last year. Of those, 198 were natural catastrophes, which is the highest number in one year, according to sigma records.
Total economic losses from all disasters, including both natural and man-made events, were USD 92 billion in 2015 (vs USD 113 billion in 2014). Around USD 80 billion were due to natural catastrophes, with the earthquake in Nepal causing the most damage. Global economic losses were well below the previous 10-year annual average of USD 192 billion.
Of the USD 37 billion global insured losses, USD 28 billion were attributed to natural catastrophes, about the same as in 2014. The biggest insured loss of the year – an estimated property loss of between USD 2.5 billion and USD 3.5 billion – was caused by two large explosions at the Port of Tianjin in China in August.
Asia suffers most losses in 2015
Economic losses from all events in Asia were close to USD 38 billion. The earthquake in Nepal was the biggest disaster of the year globally, killing close to 9000 people, the largest loss of life in a single event.
Total losses from the Nepal quake are estimated at USD 6 billion, which includes damage reported in India, China and Bangladesh. Other events causing high losses in Asia included Typhoon Goni in Japan, flooding in southern India and the explosions in Tianjin. Swiss Re's Chief Economist Kurt Karl says: "The earthquake in Nepal struck close to the capital Kathmandu, causing widespread devastation and losses, which were mostly uninsured. Yet again, tragedy has hit an areas where people are least able to protect themselves."
From cold to hot
Globally the level of losses was low compared with the previous 10-year annual average. This was largely due to another benign hurricane season in the US. Last year was the 10th year in succession that no major hurricane made US landfall. In North America, the biggest loss came from a mid-February winter storm that caused damage in 17 states, with Massachusetts hit hardest. The combined insured losses were USD 2 billion, mainly from burst frozen water pipes and ice weight or water damage to property.
Despite the harsh winter in the US, 2015 overall was the hottest year on record. Heatwaves claimed a number of lives all over the world, while long stretches of high temperatures and lack of rainfall caused drought and wildfires in many regions. The US had its worst year for wildfires since 1960 because of the hot, dry conditions. Other countries impacted by wildfires include Indonesia and Australia.
In contrast, regions such as India and the UK experienced extreme precipitation events. In India, the city of Chennai was paralysed by flooding after accumulated rainfall of more than 500 mm in November alone. This was followed by large swathes of the central and northern UK being under water in December due to multiple rainstorms. Preliminary estimates put the insured losses from the UK floods at around USD 2 billion. Heavy rains and flooding also struck in several states in the US.
Global weather patterns deviated from climate norms in 2015, with El Niño being a contributing factor. For instance, tropical storm activity in the North Atlantic was suppressed, while it was a very active season in the Pacific.
Tianjin: a complex puzzle of risk accumulation
This sigma includes a special chapter on Tianjin, which has put a spotlight on accumulation risk in large transportation hubs such as ports. The imposition of an exclusion zone at the site due to the risk of follow-up explosions and clean-up operations made it very difficult for insurers to assess the losses arising from the many damaged or destroyed assets, such as the many cars in transit at the port.
The severity of the blasts and large asset exposures at the time means that Tianjin, in addition to being the largest insured loss event of 2015, is the biggest man-made insurance loss event ever recorded in Asia, and also one of the biggest man-made insurance loss events worldwide, ever.