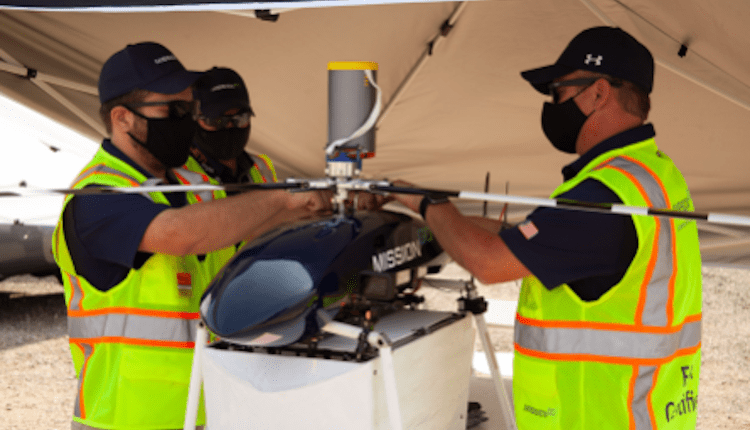 Ambulance drone: the US completed the first unmanned organ and tissue delivery
In the US, two network companies, MissionGO and Nevada Donor Network have successfully carried a human organ and tissue via an Unmanned Aircraft System (UAS). Could this technology be applied to an ambulance drone?
The UAS device used for this transport can be considered a little ambulance drone. MissionGO is a provider of unmanned aviation solutions, and Nevada Donor Network, an organ procurement organization (OPO) serving the state of Nevada, announced that two test flights of their unmanned delivery of human organ and tissue have been successfully completed on 17 September.
UAS ambulance drone? It was the longest organ delivery this kind
They had to transport a research kidney from an airport to a location outside of a small town in the Las Vegas desert. It is marked as the longest organ delivery flight in UAS history. In April 2019, MissionGO team members Anthony Pucciarella and Ryan Henderson, in their roles at the University of Maryland UAS Test Site and in partnership with the University of Maryland Medical Center, delivered the first kidney by UAS that was then successfully transplanted into a patient. However, this delivery is to be considered to have surpassed the distance of a historic flight.
Anthony Pucciarella, MissionGO President, declared: "These flights are an exciting step forward even at greater distances. We are grateful to be testing our technology with our partners at the Nevada Donor Network and look forward to what we can achieve together with more research like this."
The need for a UAS ambulance drone to deliver organs in the US and the future of technology
Given that the majority of organs donated in Las Vegas must currently be shipped to recipients in other states due to limited transplant programs available locally, MissionGO's second flight test underlined an exciting possibility for the future of organ transportation within the Las Vegas region specifically.
The use of unmanned aircraft in a multimodal transportation chain will reduce the time between organ donation and transplantation, reduce carbon footprints by using electric aircraft, and potentially expand organ procurement efficiency, saving more lives. Nevada aviation research is the beginning of a series of medical and aviation research flights with OPOs in other regions.
UAS organ delivery ambulance drone for search and rescue sector?
As declared in the official communication, MissionGO has additional flight tests planned for later this year and throughout 2021 with additional OPO innovation partners across the country, like in the UK. The Maritime and Coastguard Agency of the UK will be one of those, which is also investigating the potential for UAS to innovate the search and rescue sector.