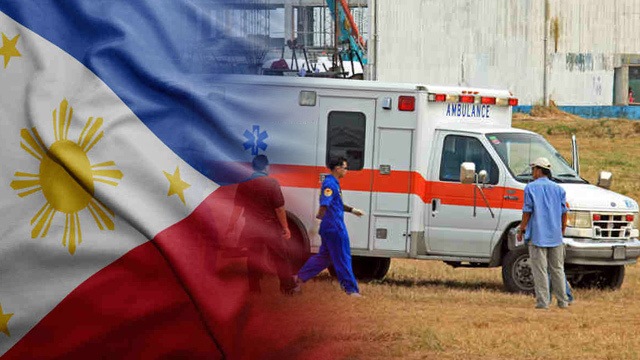 Filipino healthcare workers deployment abroad ban: the Philippines may lift it after the pandemic
Because of the coronavirus pandemic still in action, the Philippines are banning their healthcare workers to flee to work abroad. It is possible that the country might lift the overseas deployment ban once the emergency due to COVID-19 is over
After the pandemic, maybe the Philippines will withdraw the ban on healthcare workers abroad. This is what Malacañang said Tuesday after the government's pandemic task force reiterated the prohibition.
Healthcare workers abroad ban: the Philippines need more professionals into the country to face the pandemic
The Philippines, a key exporter of nurses (read the reason in our article below in the "read more" section) and other medical professionals need more healthcare workers now. This is what Presidential Spokesperson Harry Roque allegedly said.
Roque said the deployment ban will continue. The reason is "charity begins at home". We need more healthcare workers because just two weeks ago, our frontliners asked for a timeout.
The Philippine Overseas Employment Administration had barred the deployment of Filipino healthcare workers at the onset of the pandemic. Only those with perfected and signed overseas employment contracts as of March 8, 2020, were allowed to leave the country.
Maybe once the health emergency is over the ban will be lifted. President Rodrigo Duterte in March placed the Philippines under a state of public health emergency due to the coronavirus pandemic. The declaration remains in effect until he withdraws it.
According to Roque, this decision to continue the ban would be also to protect the health since they might go to areas with more COVID cases.
The Philippines continues to register coronavirus infections
According to the Asian magazine Abs CBN, the Philippines also continues to grapple with a surge in infections, leading the tally of cases in Southeast Asia at 164,474, as of Monday, Aug 17. The country's first case was recorded on Jan. 30 in a Chinese woman who arrived from Wuhan City, China, where the disease is believed to have first emerged.
Deploying Philippines healthcare workers abroad might also negatively affect the morale of Filipinos in the virus fight, COVID-19 policy chief implementer Secretary Carlito Galvez Jr. said. "We have to preserve them to serve our country. This is the heroic duty as doctors and nurses – to serve our country, to serve our people, to serve our humanity," he added.