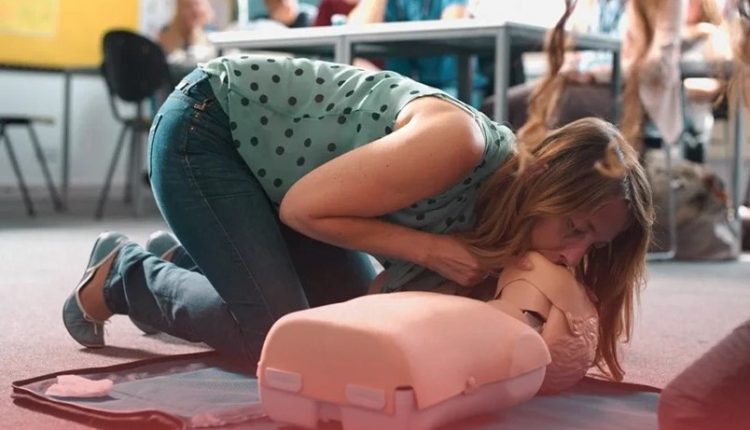 Life-Saving Techniques and Procedures: PALS VS ACLS, What Are the Significant Differences?
PALS and ACLS are both life-saving techniques designed by the American Heart Association. They are both clinical interventions performed to resuscitate patients or artificially sustain life
However, emergency responders and healthcare professionals use them with different patient populations in life-threatening circumstances.
FIRST AID: VISIT THE DMC DINAS MEDICAL CONSULTANTS BOOTH AT EMERGENCY EXPO
Let's talk about the difference between ACLS and PALS: What is Advanced Cardiac Life Support?
ACLS stands for Advanced Cardiac Life Support.
It refers to healthcare professionals' guidelines for treating life-threatening emergencies, ranging from arrhythmias to cardiac emergencies.
Successful Advanced Cardiac Life Support treatment generally requires a team of trained people.
Typical hospital team roles in Anglo-Saxon countries include:
Leader
Reserve leader
2 cardiopulmonary resuscitation operators
Airway/Respiratory Management Specialist
Specialist in intravenous access and drug administration
Monitor/defibrillator assistant
Pharmaceutical specialist
Laboratory member to send samples
Recorder to document the treatment.
For hospital events, these members are often physicians, mid-level providers, nurses, and allied healthcare providers.
Conversely, for out-of-hospital events, these teams are usually made up of a small number of trained and certified rescuers.
What is PALS?
PALS stands for Pediatric Advanced Life Support.
Refers to protocols for guiding responses to life-threatening clinical events involving children and infants.
When treating pediatric patients with serious illness or injury, every action can mean the difference between life and death, and PALS's goal is to save their lives.
The guidelines in Pediatric Advanced Life Support were developed from a thorough examination of available protocols, case studies and clinical research, reflecting the consensus opinion of industry experts.
CARDIOPROTECTION AND CARDIOPULMONARY REANIMATION? VISIT THE EMD112 BOOTH AT THE EMERGENCY EXPO NOW TO FIND OUT MORE
What is the difference between PALS and ACLS?
The main difference between ACLS and PALS is the recipient of the treatment.
ACLS treats adults, while PALS treats children.
For urgent care or emergency care, ACLS is an essential clinical intervention for any emergency medical team.
Therefore, one of the primary functions of ACLS is the treatment of adult cardiac arrest or other cardiopulmonary emergencies.
However, the American Heart Association also emphasizes the need to initiate ACLS interventions in "peri-arrest," or early stages leading to complete cardiac arrest, when adults show symptoms of impending cardiopulmonary events.
Some of the main ACLS techniques include ventilation, tracheal intubations, defibrillation, and intravenous (IV) infusions.

PALS Certification
PALS courses teach rescue and healthcare professionals how to provide life support and treat pediatric patients.
Certification courses for PALS are usually held in a hospital or authorized training center and are held several times a year.
To achieve this, it is necessary to know how to overcome the PALS main case scenarios in cardiac and respiratory cases.
Other case scenarios that you also have to overcome are:
Lower airway obstruction
Upper airway obstruction
Lung tissue disease
Obstructive shock
Bradycardia
Additionally, you need to go through skill stations, such as infant CPR, infant CPR and AED, respiratory emergency management, vascular access, and heart rhythm disorders.
THE RADIO FOR RESCUERS IN THE WORLD? VISIT THE EMS RADIO BOOTH AT THE EMERGENCY EXPO
Advanced Cardiac Life Support Certification
While Basic Life Support training teaches skills such as CPR, AED and First Aid, any more advanced techniques will be covered in the ACLS certification course.
For example, it will teach how to interpret the ECG to determine if defibrillation is possible, read various intravenous lines, and distinguish between drugs that can help stabilize a patient's condition in critical circumstances.
Chain of survival for ACLS
Survival from sudden cardiac arrest depends on a series of critical interventions.

The American Heart Association has used the term "Chain of Survival" to describe this sequence.
The first part of the ACLS chain of survival includes early access and early CPR is the next link.
The second half of the chain includes early defibrillation through an AED and ends with ACLS methods.
A good understanding of the chain of survival will allow responders to reduce the predicted fatality rate compared to other reactions.
ECG interpretation for ACLS
One of the core competencies of Advanced Cardiac Life Support is the ability to interpret electrocardiograms or EKGs.
For example, when a heart is in arrhythmia, it is necessary to determine whether defibrillation is possible by determining the type.
Ventricular fibrillation and ventricular tachycardia respond well to such shock treatment.
When this is done using an automated external defibrillator, the portable machine is connected to the person on the ground and determines the situation.
Under advanced cardiovascular life support, the team leader will make these decisions using the ECG output and integrating it with the patient's vital signs.
THE IMPORTANCE OF RESCUE TRAINING: VISIT THE SQUICCIARINI RESCUE BOOTH AND FIND OUT HOW TO BE PREPARED FOR EMERGENCIES
PALS and ACLS recertification
Persons earning PALS and ACLS Certification should know that each certificate lasts for two years.
Once the PALS or ACLS certificate course is completed, the certificate is valid for two years after completion.
It is therefore necessary to follow the PALS and ACLS recertification course.
PALS and ACLS recertification offers the most up-to-date procedures and guidelines, enabling you to provide the best patient care every time.
Read Also
Emergency Live Even More…Live: Download The New Free App Of Your Newspaper For IOS And Android
Choking With Obstruction From Food, Liquids, Saliva In Children And Adults: What To Do?
Infant CPR: How To Treat A Choking Infant With CPR
Cardiopulmonary Resuscitation: The Compression Rate For CPR Of Adults, Children And Infants
Paediatric Intubation: Achieving A Good Outcome
Cardiac Arrest: Why Is Airway Management Important During CPR?
European Resuscitation Council (ERC), The 2021 Guidelines: BLS – Basic Life Support
What Is The Difference Between Adult And Infant CPR
CPR And Neonatology: Cardiopulmonary Resuscitation In The Newborn
Defibrillator Maintenance: AED And Functional Verification
Defibrillator Maintenance: What To Do To Comply
Defibrillators: What Is The Right Position For AED Pads?
Holter Monitor: How Does It Work And When Is It Needed?
What Is Patient Pressure Management? An Overview
All You Need To Know About Automated CPR Machine: Cardiopulmonary Resuscitator / Chest Compressor
First Aid: What To Do When Someone Passes Out
Common Workplace Injuries And Ways To Treat Them
Anaphylactic Shock: Symptoms And What To Do In First Aid
How To Choose An Online ACLS Provider
Source