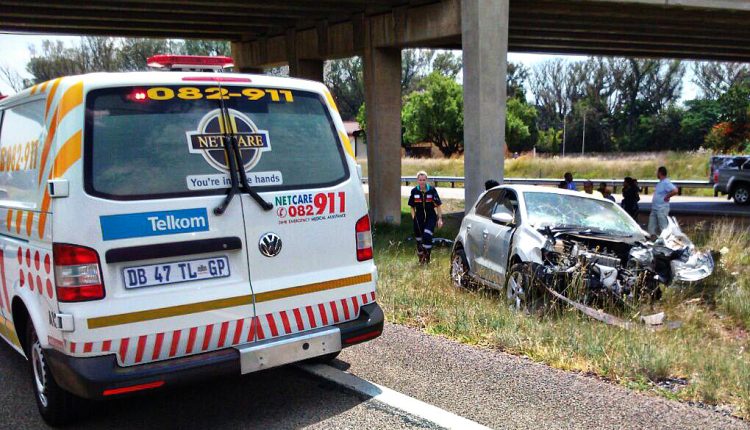 What to do after a car accident? First aid basics
Car accidents continue to be one of the leading causes of death and injury in most of the western world. Therefore, knowing what to do after a car accident is essential if you are personally involved in or witness one
Knowing first aid in advance can help anyone to think and act accordingly if the time comes.
TRAINING IN FIRST AID? VISIT THE DMC DINAS MEDICAL CONSULTANTS BOOOTH AT EMERGENCY EXPO
Car accident
A motor vehicle accident, otherwise known as a car crash or road traffic collision, is an event in which a vehicle crashes into another vehicle, either a pedestrian, an animal or an object.
Car accidents are known to be a major cause of injury.
The damage suffered afterwards can be immense for the victims, both physically and mentally.
Injuries can vary depending on the type of accident, the severity of the damage, and the impact on the victim.
Car accidents are something that many people do not have the opportunity to prepare for.
It can leave bystanders distressed, panicked and confused about what to do.
No matter how big or small, a car accident requires immediate medical attention.
THE RADIO OF RESCUERS AROUND THE WORLD? IT'S RADIOEMS: VISIT ITS BOOTH AT EMERGENCY EXPO
First aid for victims of a car accident
There are a few things you can do to protect yourself and others after a collision with a vehicle.
Here is a first aid guide on how to help a victim of a car accident.
1) Approach the scene safely
Before approaching the scene, it is essential to observe and check your surroundings for possible hazards.
Look for any signs of fuel flow, fire, smoke or exposed wiring.
If the scene is safe, quickly approach the victim and check if he is conscious or unconscious.
2) Dial the Emergency Number
No matter how small the car accident may seem, it is vital to report it to the authorities to arrive and make a report.
If the victims are injured or in critical condition, call the Emergency Number for emergency assistance.
In the 'rescue chain', help from the Operations Centre has become essential to facilitate the work of any arriving rescuers and to carry out first aid actions themselves.
Ensure that the victim remains in an immobile position until the emergency services arrive.
3) Administering first aid
Perform life-saving first aid techniques when necessary.
Here again, the instructions of the operations centre may lead to the saving of the victim, who should certainly not suffer the consequences of incorrectly performed manoeuvres.
Stopping the bleeding is the priority in most motor vehicle collisions.
For injuries requiring bandaging, splinting of fractures and broken bones, it is recommended to wait for professional help.
4) Check the airway

Breathing and circulation are an absolute necessity for a person's life.
For unconscious victims, it is vital to check the airway to ensure that they are breathing properly.
If not, be prepared to administer CPR to restart the circulatory and respiratory systems.
5) Treating shock
It is common for car accident victims to experience shock from the accident.
Shock can be a life-threatening emergency if the person does not receive immediate first aid treatment.
Recognise the symptoms of shock – pale skin, irregular pulse, rapid breathing – and provide treatment when necessary.
6) Hand over treatment to emergency personnel
Once emergency services arrive at the scene, let the paramedics take care of the person.
Pass critical information to the rescuer, including the time of the incident, the number of casualties and whether CPR was performed or an AED used.
A basic knowledge of what to do in a car accident is essential
Preventing the fatal outcome of many car accidents requires knowledge and skills on how to deal with car accident victims.
Knowing the basics of first aid will significantly help save a person's life.
When encountering an accident victim, the first thing to check is to look for obvious signs of physical injury.
Head trauma or spinal injury is common in a car accident.
Therefore, it is essential to do a primary investigation and to know that rough handling will only cause further damage.
For victims who are unconscious and not breathing, the immediate action is to call the emergency services and provide first aid while waiting for rescuers to arrive.
Car accidents are scary, but with enough preparation – anyone can make the best of a bad situation or prevent it from becoming worse.
Read Also:
Emergency Live Even More…Live: Download The New Free App Of Your Newspaper For IOS And Android
Calcaneal Fractures: What They Are, How To Intervene
Greenstick Fractures: What They Are, What The Symptoms Are And How To Treat Them
Electrical Injuries: How To Assess Them, What To Do
RICE Treatment For Soft Tissue Injuries
How To Carry Out Primary Survey Using The DRABC In First Aid
Heimlich Maneuver: Find Out What It Is And How To Do It
ALGEE: Discovering Mental Health First Aid Together
Broken Bone First Aid: How To Recognise A Fracture And What To Do
Source: