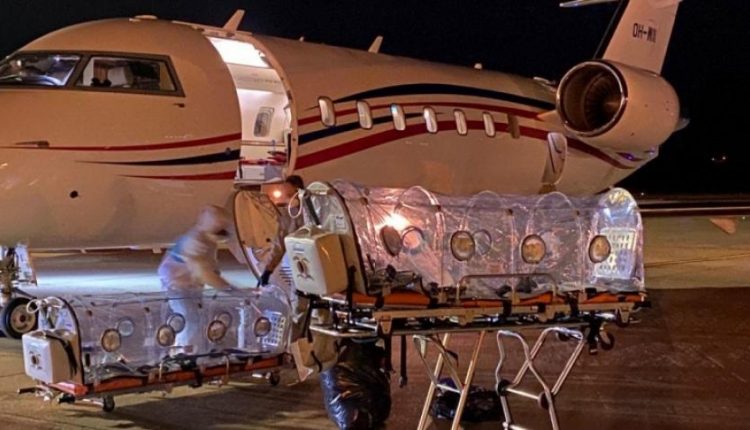 Kenya, all flights to and from Somalia suspended: only MEDEVAC and United Nations flights for humanitarian missions are saved
MEDEVAC and United Nations Humanitarian Missions saved: the absolute value of caring for people prevailed even in the state of tension involving Nairobi (Kenya) and Mogadishu (Somalia)
The decision comes on the heels of Somalia's announcement that it has resumed diplomatic relations with Kenya after a five-month suspension.
Yesterday, however, the Kenya Civil Aviation Authority (KCAA) suspended all flights to Mogadishu with the exception of emergency medical evacuation and UN flights.
MEDICAL EQUIPMENT FOR MEDEVAC OPERATIONS? VISIT THE NORTHWALL BOOTH AT EMERGENCY EXPO
KCAA decision saves only MEDEVAC and UN flights for humanitarian missions
In a statement, the KCAA said that "all flights between Kenya and Somalia are suspended except medevac flights and United Nations flights on humanitarian missions only," without saying why it had imposed the measure.
Last December, Somalia severed diplomatic ties with Kenya, accusing Nairobi of interfering in Mogadishu's internal affairs.
Somalia's Deputy Information Minister Abdirahman Yusuf on May 5 announced the resumption of diplomatic relations with Kenya, saying this was in the interest of both countries.
The Kenyan Foreign Ministry responded to Somalia's statement, saying it looks forward to restoring bilateral ties.
Before the reconciliation, Kenya and Somalia were embroiled in a diplomatic row that crippled security, education, and trade ties between the two East African neighbors.
Read Also:
Two New Aircraft Will Arrive In Rwanda To Support The UN MEDEVAC Operations
Italian Military Aircraft Provided A MEDEVAC Transport Of A Nun From DR Congo To Rome
Safety In Medevac And Hems Of Healthcare Workers With Routine Dpi With Covid-19 Patients
Source: