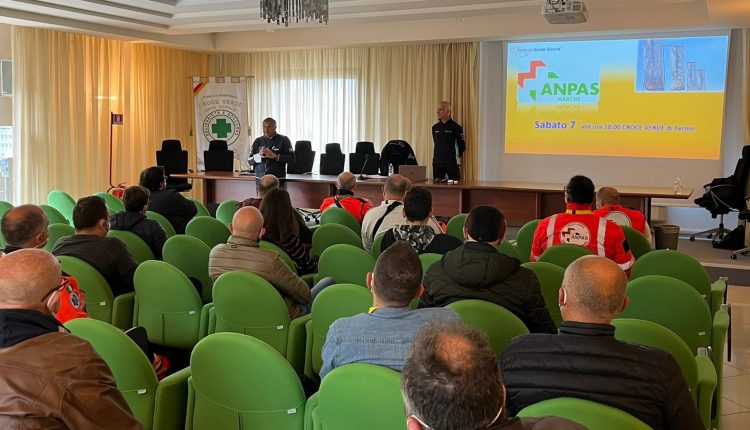 Anpas Marche marries the Formula Guida Sicura project: training courses for rescue drivers
On 6 and 7 May, the Technical Specialised in Safe Driving project was presented in Fermo: Anpas Marche is the forerunner of the Formula Guida Sicura initiative. A word from Alfonso Sabatino
Formula Guida Sicura launches the new Specialised Technical Project in Safe Driving: Anpas Marche is the first Regional Committee to embrace the training course
The presentation of the initiative, which took place on 6 and 7 May in Fermo, saw the collaboration between Formula Guida Sicura – creator of the project – and Anpas Marche.
Born at the request of many realities within the voluntary associations, the Formula Guida Sicura project intends to reduce road accidents to zero, to the benefit of those who daily perform their rescue service in favour of society.
In this regard, the date of the event has been agreed with Anpas Marche in order to give all Associations in the area the opportunity to attend the meeting and learn more about the Technical Specialised Project in Safe Driving.
WOULD YOU LIKE TO TEST YOUR KNOWLEDGE AS A RESCUE DRIVER? ENTER THE FORMULA GUIDA SICURA BOOTH AT EMERGENCY EXPO

The objective of Formula Guida Sicura is to train a technically specialised figure through an exclusive method that actively trains all rescue drivers
The figure of the Specialised Technician in Safe Driving is intended to meet the needs of voluntary associations: to organise refresher courses for present and future drivers and to be able to count on an adequate number of drivers on the basis of the services performed.
And again, to increase the safety of the intervention team during rescue operations, make participation in training courses easier and reduce the costs of maintaining and repairing the vehicle fleet.
The training course proposed by Formula Guida Sicura will create an all-round driving professional.
The Technician will be professionally trained to operate in every sector and will always be supervised by the Formula Guida Sicura Team; he/she will be equipped with specific and innovative operating tools and will be trained and updated on teaching and course management techniques.
The trained driver will also be able to guarantee high quality road safety and will be followed through a support and monitoring programme to ensure continuity and a high level of safety maintenance.
All Drivers with the predisposition to teach, who have the desire to put effort into their training, daily commitment to driver training, dedication, perseverance and tenacity in achieving their goals can qualify.
Thanks to the great attention ANPAS Marche has always devoted to training and the collaborative relationship established, the two meeting dates with ANPAS Marche Associations paved the way for the training course to be held directly in their region.
In fact, in order to meet the Marche region, which immediately welcomed the project with great pleasure, Formula Guida Sicura organised – for the Associations in the Marche region – an entirely ad hoc practical training programme for future Safe Driving Technicians.
The objective is, we remind you, to train highly specialised technical figures for the benefit of the entire community.
WOULD YOU LIKE TO LEARN MORE ABOUT THE ROLE OF THE AMBULANCE DRIVER? VISIT THE C.O.E.S. INFORMATION BOOTH AT EMERGENCY EXPO

List of Associations that took part in the convention
CROCE AZZURRA FABRIANO
CROCE AZZURRA SIROLO
CROCE BIANCA NUMANA
CROCE GIALLA AGUGLIANO
CROCE GIALLA ANCONA
YELLOW CROSS CAMERANO
YELLOW CROSS CHIARAVALLE
YELLOW CROSS FALCONARA
YELLOW CROSS MORRO D'ALBA
YELLOW CROSS S. M. NUOVA
GREEN CROSS CASTELFIDARDO
GREEN CROSS JESICROCE GREEN CROSS OSTRA
GREEN CROSS SERRA S. QUIRICO
AVIS MONTEMARCIANO
CROCE GIALLA RECANATI
CROCE VERDE MORROVALLE
GREEN CROSS CUPRAMONTANA
AVIS CORINALDO
CROCE AZZURRA MONTALTO M.
GREEN CROSS ASCOLI PICENO
GREEN CROSS S. BENEDETTO DEL TRONTO
PETRITOLI RAINBOW CROSS
CROCE AZZURRA S. ELPIDIO A MARE
CROCE AZZURRA S. VITTORIA M.NO
YELLOW CROSS MONTEGRANARO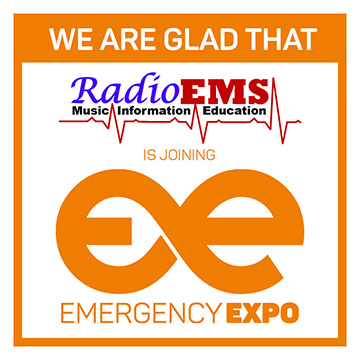 GREEN CROSS FERMO
GREEN CROSS P. S. ELPIDIO
CROCE VERDE TORRE S. PATRIZIO
GREEN CROSS VALDASO ALTIDONA
VOL. SOCCORSO M. S. PIETRANGELI
DISCOVER THE WONDERFUL WORLD OF ANPAS VOLUNTEERS BY VISITING THE BOOTH AT EMERGENCY EXPO

Interview with Alfonso Sabatino, Director of the Regional Committee ANPAS Marche
Why did ANPAS Marche marry the project?
Essentially because in the Marche region there has always been a very high focus on the training of personnel, both employees and volunteers.
Among other things, Marche has historically been a relevant training centre.
Specifically, there is a resolution of the regional government that traces out a bit of the path, as far as driver training is concerned, but the process is not formalised, and it is up to us to take some paths of continuation, for example by entering into agreements where there are not yet specific regulations.
Contact with a training structure such as Formula Guida Sicura is in this vein, continuing a road we have been on for some time to be able to give all operators adequate, solid, professional training over time.
What are the objectives you have set yourself through the Technical Specialised in Safe Driving project?
To summarise, the objectives are twofold: a very high level of staff training, and having a high training capacity to go hand in hand with a high degree of organisation.
Let me explain: the National Association of Public Assistance is one of the three largest volunteer associations in Italy, together with the Red Cross and Misericordia, and there are 43 associations in the Marche Region, with about 350 employees and 3,500 volunteers.
While the training of the employee, also due to the smaller number, might be easier, that of the volunteer presents more intrinsic difficulties, also due to the high turnover rate. In addition, training schedules are often not compatible with those of volunteers, so with the Safe Driving Specialised Technician project we have set ourselves the goal of cascading training, autonomously, at the times each association deems most suitable, thanks to the figure of the association's in-house Specialised Technician, who thus becomes the asset of that association, clearly always followed and supported by Formula Guida Sicura.
What do you consider the most important thing about this new figure?
Undoubtedly the fact of being an internal resource, and then the fact that the figure of the Specialised Technician can guarantee continuous training, without losing content as time goes by.
In training, just as when one gets a licence, achievement or learning must not remain an isolated event, but need regular monitoring and updating of skills.
Relying on an external training structure for courses and updates would be difficult, however, thanks to this project born in Formula Guida Sicura and with the figure of the Technician, every ANPAS Marche association is in a position to have its own training capacity.
What does being the forerunner region of the project represent for the Marche?
Clearly there is satisfaction, the satisfaction of having been 'forerunners' in what is not a competition but a project that we clearly hope will also be espoused in other ANPAS regional committees in Italy.
Then, there is the discourse that in driver training we were a bit of a pioneer, if you can call it that.
In the sense that we had already embarked on a similar path some ten years ago, which was unfortunately interrupted when the reference trainer, Maurizio Cassigoli, passed away.
A great man, a native of Florence, to whom we owe a great impulse for training.
However, since he was an individual professional, not a structure, the project he was leading could not be transferred to followers.
We had not found a partner until the meeting with Formula Guida Sicura, and it was a bit like reopening a page, on a challenging but very, very nice project.
What do you expect from this training course?
What we expect as a result, is to be able to qualify the personnel who ride in all the association's vehicles, with particular attention to the ambulance in emergencies, but without forgetting those who also drive all other types of vehicles during the service.
Let us not forget that while 30 per cent of all interventions are emergency, about 70 per cent are scheduled services, and they are just as important.
We therefore expect to improve the driving quality of the drivers through this targeted course, to make up for what is not done in terms of training, especially monitoring.
With a view to maintaining high standards of safety for both the patient transported and the driver, we hope through the Specialised Technician to guarantee continuity in training, to be able to organise courses at the discretion of each organisation and association according to their actual needs, and to be able to go in depth in technique, even in non-emergency driving.
All this, through a training structure, Formula Guida Sicura, that guarantees solidity over time.
Read Also:
Emergency Live Even More…Live: Download The New Free App Of Your Newspaper For IOS And Android
Ambulances, Vehicles For The Transport Of The Disabled And For Civil Protection, Pure Health: The Orion's Stand At Emergency Expo
Rescue Driver Training: Emergency Expo Welcomes Formula Guida Sicura
Children Safety On Ambulance – Emotion And Rules, What Is The Line To Keep In Pediatric Transport?
First Two Days Of The Special Vehicles Test Park 25/26 June: Focus On Orion Vehicles
Emergency, The ZOLL Tour Kicks Off. First Stop, Intervol: Volunteer Gabriele Tells Us About It
Source: