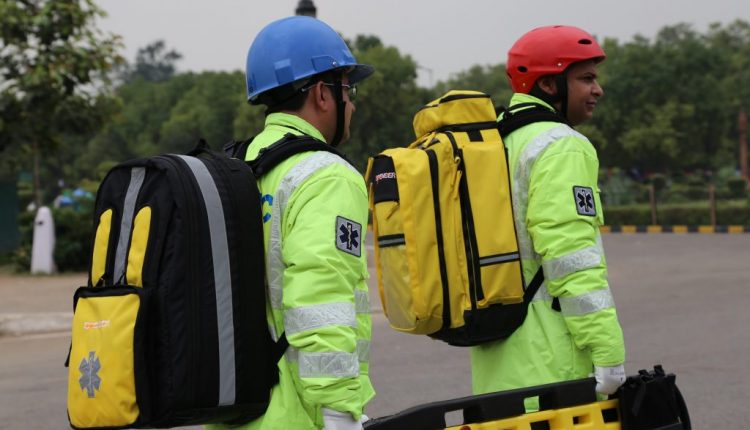 Emergency Backpacks: how to provide a proper maintenance? Video and tips
Let us talk about emergency backpacks that any emergency medical professional – first responders, paramedics and rescuers – daily use. This pandemic that the Emergency Medical Services had to face in these months taught much, also about this "friend" that each EMS staff has.
The coronavirus pandemic imposed to rely on clean, sanitized and efficient equipment. It is a priority that cannot find exceptions. Suddenly, in a very unpredictable way, the emergency operation center could find itself managing a COVID-19 outbreak and a red zone with an unspecified number of citizens, again. Let us talk about emergency backpacks and how to provide proper maintenance to them.
Emergency backpacks for first responders: how to provide maintenance properly and keep it reliable and always efficient?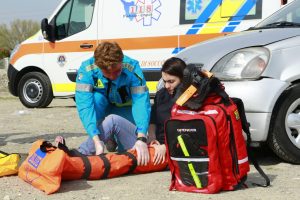 Let's talk about emergency backpacks for first responders. How this essential and protective tool could be reliable and performing when it has to "make the difference"?
Spencer offers its suggestions in terms of washing and maintenance of emergency backpacks, with graphics and infographics of great clarity.
After all, Spencer means quality and conscientiousness in the world of EMS. In its more than thirty years of history, the company from Parma (Italy), recently acquired by the German company Borromin and therefore "sister" of the well-known medical sector company Söhngen, has always known how to combine care for design with innovation and product quality.
Emergency backpacks are products that naturally require love and maintenance, as in all fields, where excellence is the unique introduction.
"The proper maintenance of medical equipment, – says Sally Anne Brown, International Purchasing Manager – it is essential to obtain sustained benefits and preserve the capital investment. Medical equipment must be periodically maintained and calibrated for effectiveness and accuracy. It's all too easy to overlook your emergency backpack".
Although the term "backpack" includes, especially in the case of Spencer, a wide range of devices that differ in function and design ratio, in accordance with the different uses that different figures in the rescue world can make of them, the following rules can be considered universally valid.
And therefore they involve the trolley emergency backpack dedicated to paramedics as the Command backpack of the Fire Brigade teams, the 911 backpack of the professional rescuer as the Alpen Sack of the mountain rescuer.
Emergency backpack maintenance: care tips by Spencer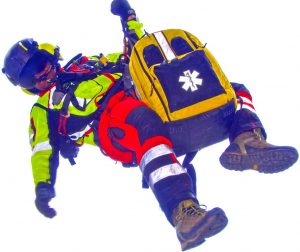 The wear in your backpack is normal, but take care of it, because it significantly increases its durability.
Fill your emergency backpack thoughtfully
Do not overfill your Spencer backpack. You really shouldn't carry more than 15% of your body weight.
Adjust the correct size that suits you
When determining the correct backpack size, how tall you are is not as important as your torso dimension. A person with short legs and a person with long legs can be exactly the same height but require backpacks of different sizes. For this reason, it is important to choose an emergency backpack with adjustable shoulder straps, which, adapted to the correct torso size, will greatly increase its durability over time, avoiding deformation.
Emergency backpack maintenance: Zippers are absolutely important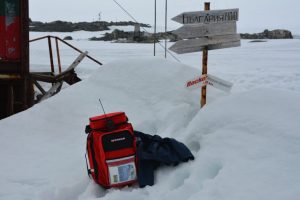 We all know that zippers are the most delicate part of the backpacks in general. The zipper is a mechanism and the presence of dirt and dust can cause serious and permanent damage.
Protect them from dirt using a soft brush.
Periodically wipe a cloth with a drop of oil on the zipper.
If your emergency backpack comes into contact with saltwater or other corrosive liquids, make sure to rinse the zipper as soon as possible with clean water to prevent corrosion on the zipper rods.
Periodical cleaning and maintenance that each first responder should provide to an emergency backpack
Regular cleaning can help minimize the build-up of dirt, but if your emergency backpack is very dirty or stained, you will need to wash it properly. This guide explains exactly how to wash your backpack in the washing machine or by hand.
Emergency backpacks maintenance: the washing machine
Not all backpacks are machine washable, so always check their label before washing them. Make sure your backpack can fit in the washing machine and has enough room to move around. Alternatively… hand wash.
Empty your backpack and leave all pockets open. Check the pockets for small objects and check the corners for any dirt deposits. If your backpack has a metal frame, remove it before washing;
Rub any stains with a soft brush and mild detergent. Bloodstains can be removed from the fabric with cold water. If necessary leave the backpack soaking in saltwater. If there is some dried blood, try soaking the backpack in a solution of ammonia and water. Do not use hot water; hot water will fix the stain permanently;
Put the backpack in a laundry bag. This will prevent the straps and Velcro from becoming entangled and damaging the bag or washing machine. Alternatively, you can use a pillowcase.
Use a small amount of mild detergent. Normally a product is suitable for pure wool or sportswear. Do not use normal detergent, bleach or fabric softeners as they may damage the material.
Wash your emergency backpack with a gentle cycle in warm water.
Let the backpack dry naturally. Never put it in a tumble dryer as this can cause damage. Instead, you should let the backpack dry naturally, away from any direct source of heat. Hanging the backpack upside down can help ensure that no water remains in the pockets or corners of the bag. Always make sure the backpack is completely dry before storing it.
Emergency backpacks maintenance: Hand wash
Fill a bathtub or bowl with plenty of warm water. If the water is too hot, the colors of the backpack may fade.
Add a small amount of detergent.
It's good to remember that the emergency backpack follows the activity of an emergency responder day by day, thus crossing a multitude of different environments, from hospital to private homes: the advice kindly given by Spencer are therefore not only aimed at a prolonged life of the backpacks themselves but also to prevent them from becoming vehicles of transmission of various infections. For the responder himself/herself or his fellow crew members.
Emergency backpack: how to provide proper maintenance
Prev
1 of 7
Next
READ THE ITALIAN ARTICLE