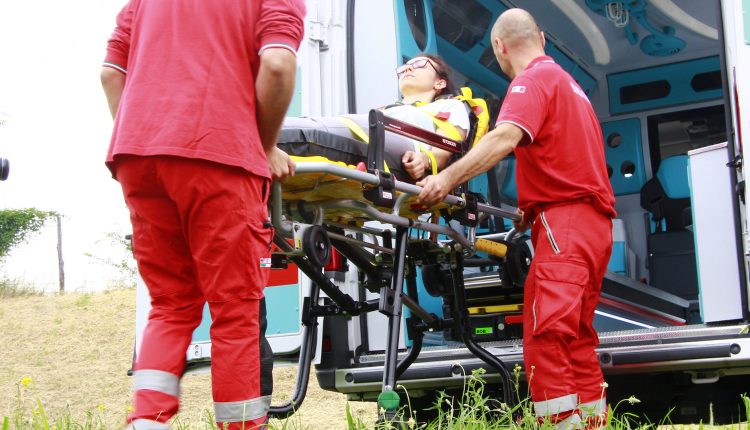 Medical devices review: How to maintain warranty on your products?
Many ambulance instruments are medical devices. This means that they are all subject to the CE marking protocol. As a new European Regulation has been established, here's an easy article to warn practitioners and EMS workers on penal and civil risks in the matter of reviews and maintenance on ambulances medical devices.
There are many important rules that need to be respected in order to use medical devices safely, with no risks for both patients and professionals. What could happen to those who do not pay enough attention to rules, regulations and do not carry out regular checks and maintenance?
Let's take a look at these complex world in details. First, we have to bear in mind that this is a field made of rules that make up a fundamental principle: SAFETY!
What does the CE marking on a medical device stand for?
What is meant by 'product warranty'?
What is regular maintenance and why does it need to be carried out?
"Maintenance", "general review", "lifespan", "maintenance interventions". There are many words that are starting to be introduced more frequently within the realm of ambulance management.
This is valid not only for vehicles management but also for all the devices present on board. From clinical assistance to the patient's movement, there are rules to be followed in order to "not lose" the CE marking compliance.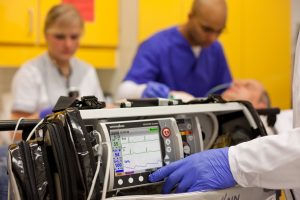 What does it involve?
The CE marking is a manufacturer's warranty which guarantees to the end customer that "this product is compliant with all the essential requirements that are laid out in the European Directive 93/42/CE from the design phase up until the introduction to the market and the use of the device in certain situations".
In the world of medical devices, this marking is accompanied – when required – by recommendations and provisions issued by appropriate authorities, such as Ministries and/or Certification Institutions.
These sets of recommendations are used to explain how to maintain your device in perfect conditions during its entire lifespan and in order for it to work without causing harm to the rescuers, or to the patients.
Some of the instruments that are aboard the ambulance are part of the so-called "medical devices". These tools are used in medicine for different purposes. The definition given by the directive is the following:
'Medical device' means any instrument, apparatus, appliance, material or other article, whether used alone or in combination, including the software necessary for its proper application intended by the manufacturer to be used for human beings for the purpose of:
– diagnosis, prevention, monitoring, treatment or alleviation of disease;
– diagnosis, monitoring, treatment, alleviation of or compensation for an injury or handicap;
– investigation, replacement or modification of the anatomy or of a physiological process;
– control of conception, and which does not achieve its principal intended action in or on the human body by pharmacological, immunological or metabolic means, but which may be assisted in its function by such means;