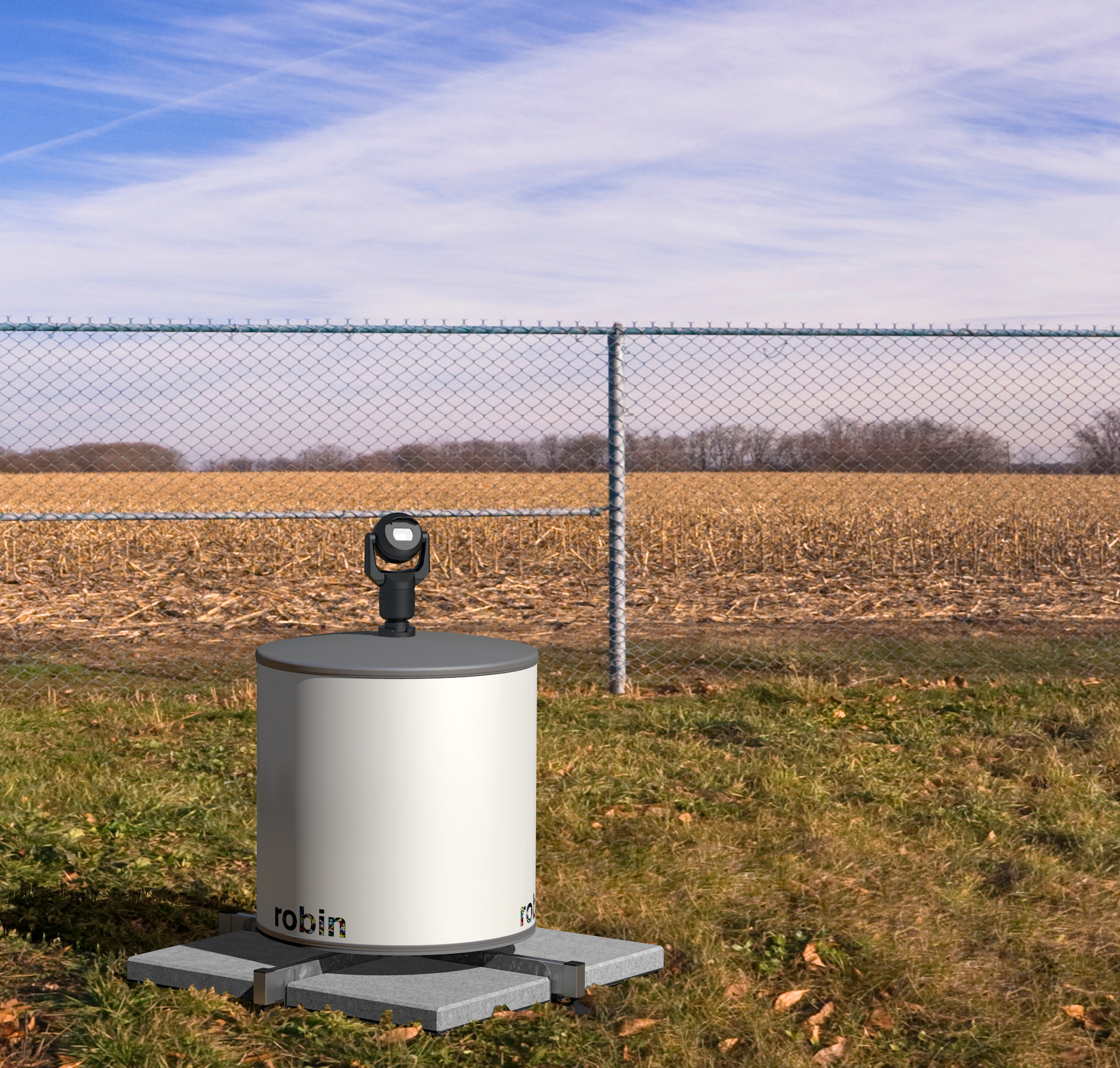 EUROSATORY - ROBIN Radar introduces new drone detection system, that can detect very small targets
ROBIN Radar introduces new drone detection system featuring advanced radome made with Dyneema® Crystal Technology
The Netherlands, 7 June 2016 – DSM Dyneema, the manufacturer of ultra high molecular weight polyethylene (UHMWPE) fiber, branded as Dyneema®, today announced that ROBIN Radar Systems has selected industry-leading Dyneema® Crystal Technology for the radome of its new Elvira® drone detection system. With near-zero signal loss, Dyneema® Crystal Technology helps Elvira® detect drones and classify them, distinguishing them from birds or other flying objects, at longer distances than traditional radar systems. In fact, this breakthrough radar technology can detect larger fixed-wing drones at a range of nine kilometers and smaller multi-rotor drones at up to three kilometers. In addition to the material's electromagnetic transparency, ROBIN Radar chose Dyneema® Crystal Technology for its superior protection of sensitive equipment in harsh outdoor environments and its extreme light weight for easy transport.
The Elvira® radomes are produced by Airborne, a partner of DSM Dyneema. The two companies collaborate to deliver next-generation radomes made with Dyneema® Crystal Technology to customers worldwide.
"Because Elvira® is looking for very small targets and must distinguish fine details to prevent false positives, we needed a radome material that could provide high transparency to minimize signal loss," said Gerben Pakkert, head of R&D at ROBIN Radar Systems. "These rigorous requirements quickly ruled out existing alternatives. Dyneema® Crystal Technology delivers lower signal loss than any other radome material available today, allowing us to realize the full potential of our advanced radar system."

Elvira® was specifically designed for drone detection. After winning a tender from the Dutch Ministry of Justice, ROBIN Radar applied its expertise in tracking small targets to design the new system, which launched in April 2016. Elvira® provides military-grade radar capabilities, including advanced Doppler processing that enables it to track even the most agile drones. The system is offered at a competitive price that supports broad usage in professional security scenarios, such as protecting high-profile events, airports, harbors, prisons and other critical infrastructures against drones. By combining detection and classification in just one sensor, the technology saves precious time in the decision process.
"With nearly 200,000 new drones taking to the air each month, as reported by CNBC, accurately detecting and classifying them is becoming extremely critical," said Danielle Petra, new business development manager at DSM Dyneema. "Elvira® is an excellent example of how Dyneema® Crystal Technology is helping customers create radically new detection technologies and underscores DSM Dyneema's commitment to supporting our customers with the most advanced security materials on the market today."
Dyneema® Crystal Technology provides an extremely low loss tangent and approximately half the dielectric constant compared to aramid, e-glass and quartz. The electrical properties of the material maintain superior performance – even at higher frequencies from X band to millimeter band – allowing military, civil and telecommunications organizations to realize the full potential of their advanced antenna, radar, radio astronomy or communications systems.
Further, because Dyneema® Crystal Technology offers an exceptional strength-to-weight ratio and high impact resistance, it can be used in thinner gauges that enhance transmission quality even more. Its light weight also makes radomes more energy-efficient to ship and easier to maneuver and install.
Dyneema® Crystal Technology is inherently hydrophobic without the need for time-consuming and demanding secondary resin application, a property that virtually eliminates the need for regular maintenance.