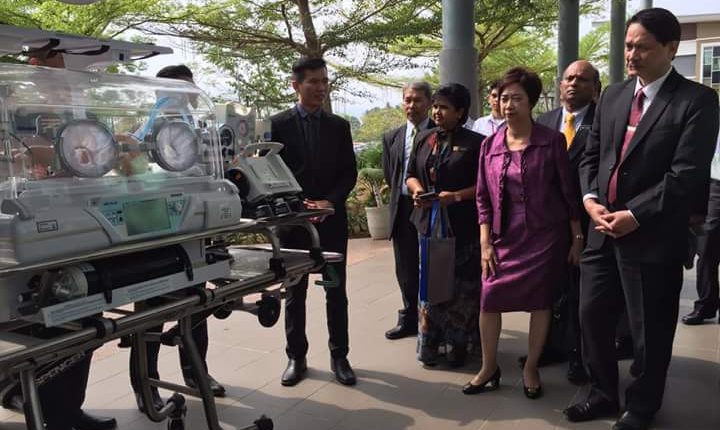 Kuasa Saksama is the main medical equipment supplier to AVP the main Malaysian Ambulance Supplier
Kuasa Saksama is the main ambulance medical equipment supplier in Malaysia. The team is composed by experts who help EMS organizations and medical facilities nationwide to choose the most qualified equipment.
Kuasa Saksama Sdn. Bhd. was established on 9th January 2006 in Ampang, Selangor, Malaysia. At Kuasa Saksama, people endeavor to deliver safe, efficient and time focused pre-hospital. Kuasa Saksama carry a wide range of ambulance medical equipment and suppy products, including Emergency Management Equipments (EME) Diagnostics Devices, Disposable and Consumable Items and so many more to satisfy any medical and clinical request of professionals.
What is Kuasa Saksama's goal as ambulance medical equipment supplier?
Kuasa Saksama's team focuses in helping emergency services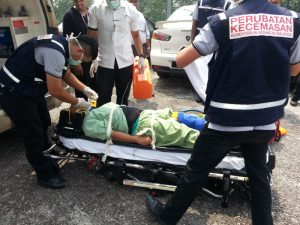 and other medical facilities nationwide to tackle all challenges through responsive services, uncompromised quality and innovative supplies chain solutions. They supply ambulance medical equipment to AVP the main supplier for Ministry Of Health and Fire Brigade, St. John, Red Crescent Society and SOS International.
Their headquarters is located in Kuala Lumpur and thay have 2 branch offices, in the state of Penang (North) and Johor (South).
Top brands Kuasa Saksama in ambulance medical equipment supply
Kuasa Saksama is an authorized supplier of the most well reputed brands of quality ambualnce medical equipment and supplies such as:
SPENCER (ITALY) – Transport systems solution immobilization, devices for resuscitation, suction and oxygen therapy, bags and backpacks, personal equipment for paramedics and medical staff.
CORPULS (GERMANY) – Defibrillators, patient monitoring systems and thoracic compression devices
WEINMANN (GERMANY) – Medical products for ventilation, defibrillation, oxygen systems, vehicular equipment, suction, emergency cases and backpacks.
MERIVAARA CORP (FINLAND) – Operating room equipment and integration systems, surgical tables, medical lights, stretchers, patient trolleys and hospital beds.
BOSCAROL (ITALY) – Resuscitation and ventilation products
FOURES SAS (FRANCE) – Equipment for hospital technical facilities (operating room, theatre equipment, recovery room , ICU, intensive care)
B.N.O.S MEDITECH (UK) – Resuscitation and ventilation equipment.
ALLIED HEALTHCARE PRODUCTS (USA) – Respiratory therapy equipments.
UTAS (UKRAINE) – ICU ventilators, patients monitors, telemedicine, ECG and infusion equipment.
As a true "Healthcare Partner", Kuasa Saksama works with its customer's entire healthcare team to provide the most appropriate care, ambulance medical equipments, services and educations of all. They work diligently with all healthcare professionals and agencies to provide a high quality service that they deserve in a timely manner, maintaining their commitment to high ethical standards and practices.
Ambulance medical equipment for EMS in Malaysia: the training that Kuasa Saksama provide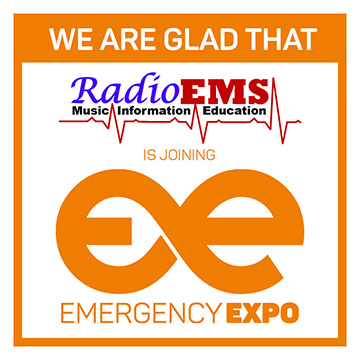 Regarding their active participation in the emergency scenarios, they conduct: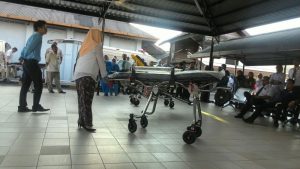 Continuous Medical Education (CME) on the medical supplies that they carry. It will involves on how to use them the proper way and also learning the configuration of the devices inside the ambulances.
Hands On – They provide training on the hands on of medical devices to their customers.
Exhibitions – Participate mostly on EMS events in the country.
Kuasa Saksama is your ambulance medical supplies and equipment trusted "Healthcare Partner" totally committed to provide comprehensive range of products and services of the highest possible professional standards where reliability and quality is assured.
READ ALSO