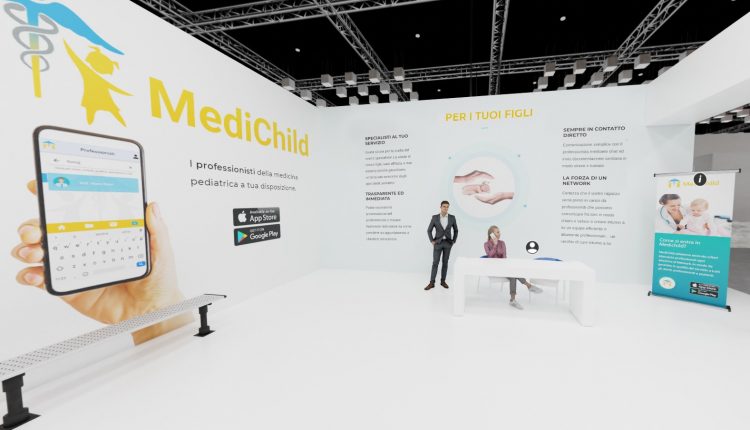 Medichild is born, the network that connects professionals and your child: visit the booth at Emergency Expo
An innovative app, called Medichild, will offer parents an unmissable chance to quickly contact the best paediatric professionals in the area
Are you a paediatric professional? Contact Medichild and network
Joining Medichild guarantees essential advantages for professionals:
Presence in the network: positioning in the network with excellent indexing within the first paediatric healthcare community.
First Paediatric Community: the possibility of communicating with other professionals in the app quickly and securely, regardless of geographical distance.
Smart Communication: patient management according to work requirements, via email or messages and requesting reports
Customisable document manager: our GOLD package offers the possibility to buy a practical, fast and secure document manager to manage all your patients.
CURIOUS? LEARN MORE ABOUT MEDICHILD BY VISITING OUR STAND AT EMERGENCY EXPO

Read Also:

Firefighters, Civil Defence And Rescue Workers: Peli's Wide Range Of Products At Emergency Expo
NUE 112, Everything You Need To Know About The Single European Emergency Number: Visit The EENA Booth At Emergency Expo
Stretchers, Lung Ventilators, Evacuation Chairs: Spencer Products In The Booth Stand At Emergency Expo
Pediatrics, MicroRNA Analysis Predictive Of Future Heart And Kidney Disease: Research From Mount Sinai
Pediatrics: Serious Cases Of Type 1 Diabetes In Liguria Doubled Since The Start Of Covid Pandemic
Source: