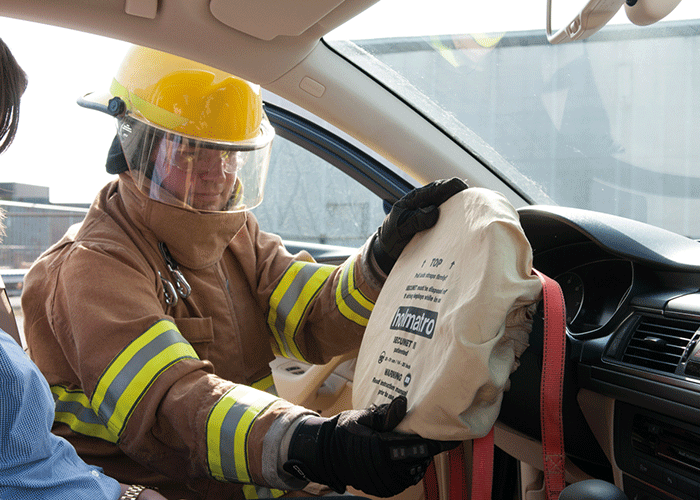 New Secunet III airbag protection cover from Holmatro
Holmatro launches a new all in one solution to neutralize the impact of an accidental airbag explosion after a road traffic collision. With the new Secunet III rescuers don't need to waste any more time on choosing the right size airbag protection cover at the scene of an accident. Whether it's a car, van, bus or truck they are dealing with, the Secunet III fits on all steering wheels with a diameter of 35 – 51 cm.

The new airbag protection cover is quick and easy to install: you simply put it on the steering wheel and tighten it by evenly pulling the straps. As it also covers part of the steering column, it minimizes the escape of gas and parts. Made of an aramid reinforced fabric the Secunet III is not only strong, but also flexible for smooth installation.