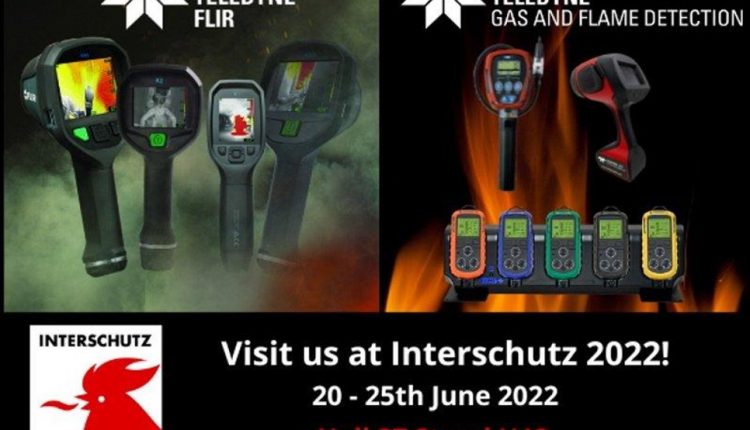 Teledyne FLIR and Teledyne GFD together at Interschutz 2022: this is what awaits you in Hall 27, Stand H18
Teledyne FLIR and Teledyne GFD together at Interschutz to showcase innovations in fire detection and security systems
Teledyne FLIR and Teledyne Gas and Flame Detection, two of the world's innovators in fire/gas detection and monitoring technologies, will share a booth at Interschutz 2022
The renowned international trade fair, dedicated to fire, security, protection and rescue services, will kick off in a few days in Hannover, Germany.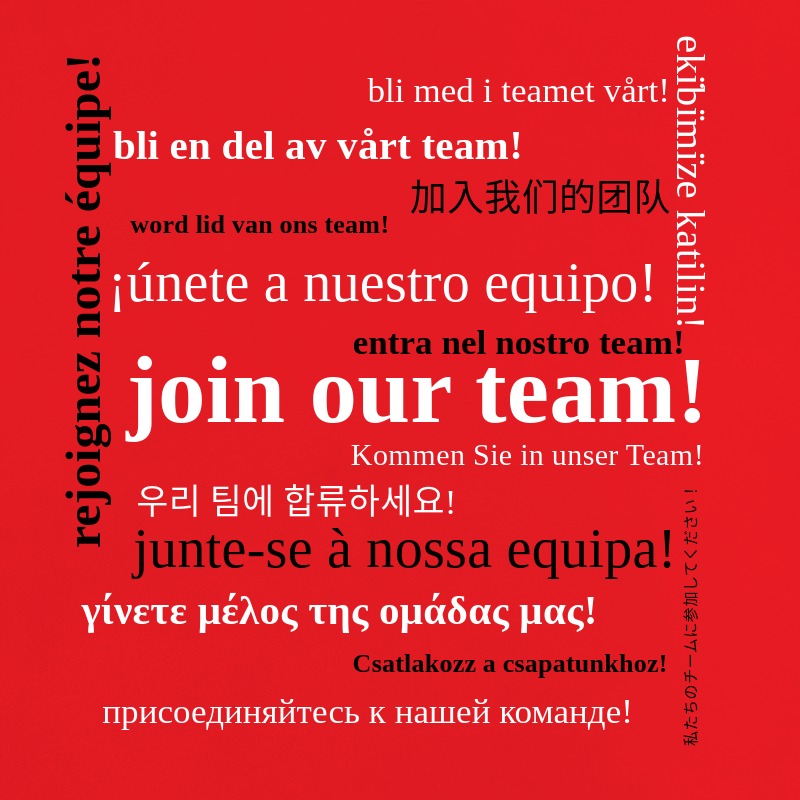 From the 20th to the 25th, Teledyne FLIR and Teledyne GFD will be present in Hall 27, at stand H18, and will present a convenient one-stop-shop for those looking for advanced solutions to protect citizens, buildings and firefighters.
Teledyne FLIR, a leading manufacturer of thermal imaging cameras and sensors, and Teledyne GFD, active in security, flame and gas detection systems, will present a range of proven products at Interschutz to improve fire, gas and monitoring identification.
THERMAL IMAGING: VISIT THE FLIR BOOTH AT EMERGENCY EXPO
On the Flir and GFD booth, there will be two new products specifically designed to improve fire services and firefighter safety
Among the flagship products exhibited by Teledyne FLIR will be the full range of K-series cameras, specially developed to meet the stringent requirements of firefighting.
On display will be the K1 situational awareness camera, a valuable tool that allows commanders, officers and inspectors to complete a quick and thorough 360° situation analysis through smoke and total darkness.
And again, the K2 thermal imaging camera (TIC) with patented Multi-Spectral Dynamic Imaging (MSX®) technology, which produces thermal images rich in detail by combining visual images and thermal spectrum.
Attracting visitors' attention on the booth will be additional FLIR thermal imaging cameras, such as the K33, K45 and K55, each with advanced features and functions to meet different customer needs.
Also in the spotlight will be the NFPA-compliant K65 and the compact C5 thermal imaging camera, ideal for identifying potential fire hazards such as hot fuses.
Examples of Teledyne FLIR's in-truck thermal imaging camera chargers will be on display at the booth, along with a small representation of the PVS series of multi-purpose night vision monoculars, ITS thermal imaging cameras for traffic monitoring applications, and early fire detection solutions.
And on the subject of the latter, Teledyne FLIR's integration partner, MoviTHERM, has developed a thermal monitoring system capable of detecting rising temperatures before a fire has the capacity to spread.
As a partner company, Teledyne Gas and Flame Detection has also launched two new portable solutions that will be the focus of attention at Interschutz
The first is the new Gas Laser, a device that adds remote gas detection capabilities to firefighting activities, improving safety and detection for fire services and first responders.

Users can quickly scan common vent points from distances of up to 30 metres.
The second product is GT Fire, a tool that increases gas detection capabilities to give firefighters the ability to isolate leaks with greater accuracy before the arrival of the service company.
With the help of GT Fire, those present can use the additional information to protect a scene more effectively.
On the booth, visitors will also find other solutions such as the popular and compact Protégé ZM single gas monitor and the PS200 four-gas monitor.
Stationary solutions on display at Teledyne Gas and Flame Detection include the MX 32, a compact gas monitor that uses digital and analogue inputs to meet the needs of various firefighting applications.
Also on display is the OLCT10N digital detector for combustible gases, toxic gases or oxygen, as well as the DF-TV7 series flame detector.
Teledyne FLIR and Teledyne Gas and Flame Detection offer excellent solutions that help save lives, protect buildings and ensure the safety of firefighters.
Visitors to Interschutz are invited to discuss their specific challenges and requirements with both companies, which will be represented during the trade fair by an experienced and knowledgeable team.
Read Also:
Emergency Live Even More…Live: Download The New Free App Of Your Newspaper For IOS And Android
Thermal Imaging In Emergency And Rescue: Everything You Need To Know At The Flir Stand At Emergency Expo
Teledyne Flir And Emergency Expo: The Journey Goes On!
Thermal Imaging: Understanding High & Low Sensitivity
Source: