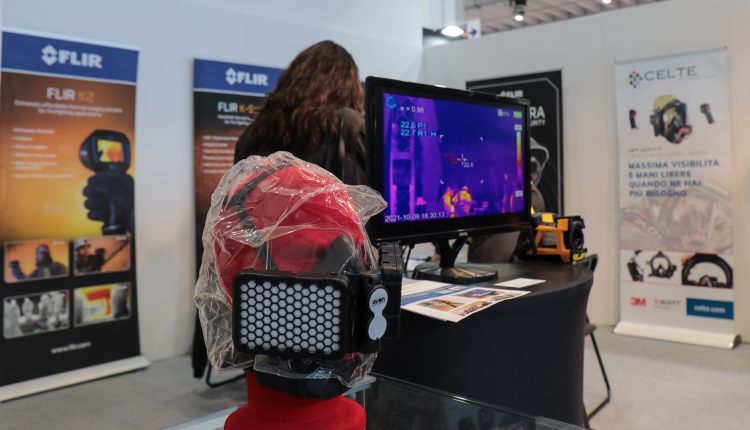 Teledyne Flir and Emergency Expo: the journey goes on!
Teledyne Flir, the newborn brand born from the fusion of Teledyne Technologies and Flir, a world leader in the production of thermal imaging cameras, continues its experience in Emergency Expo
If there is a name, and a product, that every firefighter, everywhere in the world, can be sure of its quality, this is definitely all the equipment branded by the company from Wilsonville, Oregon, USA.
Teledyne Flir, the focus on technology in rescue: the thermal imaging camera
The recent technological developments, together with the increasing complexity of the scenarios of a rescue theatre, make it more and more indispensable for every firefighting team to be equipped with thermal imaging cameras that can provide the entire team with a precise and detailed view of the intervention area.
It is precisely this need, which, we repeat, is growing due to the complexity that urban theatres have assumed (architectural and material involved) that has prompted the U.S. company to complement its flagship products with the production of the drone. Obviously, all are equipped with FLIR's trademark temperature-sensitive technology.
You can see all this stuff in Emergency Expo, the 3D virtual exhibition dedicated to Emergency and rescue by Roberts.
VISIT THE FLIR BOOTH AT EMERGENCY EXPO

Teledyne Flir thermal imaging cameras in Emergency Expo

Teledyne Flir, in fact, considering its worldwide reach, has decided to continue its adventure in Emergency Expo and to enrich, in the near future, its virtual booth with new interactive content able to tell about its products, its technologies and the development progresses it is carrying out.
Emergency Expo, its international stage, and its graphics are therefore ideal for this need. All this, of course, with great pleasure, because what the fair wants to tell is just the excellence in every branch that involves the vast world of Emergency and Rescue.
What are you waiting for? Enter the Teledyne Flir virtual booth and discover all the company's offer.
Enjoy your search.
Read Also:
Thermal Imaging In Emergency And Rescue: Everything You Need To Know At The Flir Stand At Emergency Expo
Mental And Physical Preparedness Of Firefighters: A Study On Resilience And Occupational Risk
Source: